About News From Heaven
• Hardcover: 256 pages
• Publisher: Harper (January 29, 2013)
The bestselling author of Faith and The Condition returns with a collection of unforgettable short stories inspired by a Pennsylvania coal-mining town and the people who call it home.
When her iconic novel Baker Towers was published in 2005, it was hailed as a modern classic—"compassionate and powerful . . . a song of praise for a too-little-praised part of America, for the working families whose toils and constancy have done so much to make the country great" (Chicago Tribune). Its young author, Jennifer Haigh, was "an expert natural storyteller with an acute sense of her characters' humanity" (New York Times).
Now, in this collection of interconnected short stories, Jennifer Haigh returns to the vividly imagined world of Bakerton, Pennsylvania, a coal-mining town rocked by decades of painful transition. From its heyday during two world wars through its slow decline, Bakerton is a town that refuses to give up gracefully, binding—sometimes cruelly—succeeding generations to the place that made them. A young woman glimpses a world both strange and familiar when she becomes a live-in maid for a Jewish family in New York City. A long-absent brother makes a sudden and tragic homecoming. A solitary middle-aged woman tastes unexpected love when a young man returns to town. With a revolving cast of characters—many familiar to fans of Baker Towers—these stories explore how our roots, the families and places in which we are raised, shape the people we eventually become.
News from Heaven looks unflinchingly at the conflicting human desires for escape and for connection, and explores the enduring hold of home.
Tour hosts will have the option of receiving a complimentary copy of Baker Towers.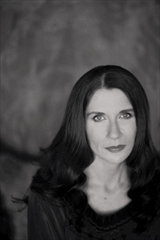 About Jennifer Haigh
Jennifer Haigh is the author of the New York Timesbestseller Baker Towers, winner of the 2006 PEN/L. L. Winship Award for outstanding book by a New England author; Mrs. Kimble, which won the PEN/Hemingway Award for debut fiction and was a finalist for the Book Sense Book of the Year; and The Condition.
Her fiction has appeared in Granta, Ploughshares, Good Housekeeping, and elsewhere. She lives in the Boston area.
Find out more about Jennifer at her website and connect with her on Facebook.
Jennifer's Tour Stops
Tuesday, January 29th: The Feminist Texican [Reads]
Tuesday, January 29th: Tiffany's Bookshelf – News From Heaven
Wednesday, January 30th: 50 Books Project
Friday, February 1st: Tiffany's Bookshelf – Baker Towers
Monday, February 4th: BookNAround
Tuesday, February 5th: What She Read … – joint review
Wednesday, February 6th: Savvy Verse & Wit
Thursday, February 7th: Dreaming in Books
Monday, February 11th: Book Addiction
Tuesday, February 12th: The 3 R's: Reading, 'Riting, and Randomness
Tuesday, February 12th: Kristen's Book Nook
Wednesday, February 13th: Luxury Reading
Thursday, February 14th: The Book Bag
Friday, February 15th: 5 Minutes For Books