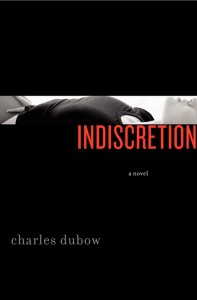 About Indiscretion
• Hardcover: 400 pages
• Publisher: William Morrow (February 5, 2013)
"Every story has a narrator. Someone who writes it down after it's all over. Why am I the narrator of this story? I am because it is the story of my life—and of the people I love most. . . ."
Harry and Madeleine Winslow have been blessed with talent, money, and charm. Harry is a National Book Award–winning author on the cusp of greatness. Madeleine is a woman of sublime beauty and grace whose elemental goodness and serenity belie a privileged upbringing. Bonded by deep devotion, they share a love that is both envied and admired. The Winslows play host to a coterie of close friends and acolytes eager to bask in their golden radiance, whether they are in their bucolic East Hampton cottage, abroad in Rome thanks to Harry's writing grant, or in their comfortable Manhattan brownstone.
One weekend at the start of the summer season, Harry and Maddy, who are in their early forties, meet Claire and cannot help but be enchanted by her winsome youth, quiet intelligence, and disarming naivete. Drawn by the Winslows' inscrutable magnetism, Claire eagerly falls into their welcoming orbit. But over the course of the summer, her reverence transforms into a dangerous desire. By Labor Day, it is no longer enough to remain one of their hangers-on.
A story of love, lust, deception, and betrayal as seen through the omniscient eyes of Maddy's childhood friend Walter, a narrator akin to Nick Carraway in The Great Gatsby, Indiscretion is a juicy, richly textured novel filled with fascinating, true-to-life characters—an irresistibly sensual page-turner that explores having it all and the consequences of wanting more.
Indiscretion also marks the debut of a remarkably gifted writer and storyteller whose unique voice bears all the hallmarks of an exciting new literary talent.
About Charles Dubow
Charles Dubow was born in New York City and spent his summers at his family's house on Georgica Pond in East Hampton. He was educated at Wesleyan University and New York University. He has worked as a roustabout, a lumberjack, a sheepherder in New Zealand, and a congressional aide, and was a founding editor of Forbes.com and later an editor at Businessweek.com. He lives in New York City with his wife, Melinda; children, William and Lally; and Labrador retriever, Luke. This is his first novel.
Follow Charles on Twitter.
Charles' Tour Stops
Tuesday, February 5th: 5 Minutes For Books
Wednesday, February 6th: toothy books
Thursday, February 7th: Sweet Tidbits
Friday, February 8th: I Read a Book Once
Monday, February 11th: A Dream Within a Dream
Tuesday, February 12th: missris
Wednesday, February 13th: Sara's Organized Chaos 
Thursday, February 14th: BookNAround
Monday, February 18th: JulzReads
Tuesday, February 19th: You've GOTTA Read This!
Thursday, February 21st: Jenny Love to Read
Monday, February 25th: Book Addiction