About Love for Grown-Ups
• Paperback: 240 pages
• Publisher: Harlequin (July 19, 2011)
Ann Blumenthal Jacobs, Patricia Ryan Lampl and Tish Rabe are "The Garter Brides." Why do they call themselves The Garter Brides? Because they all got married after the age of thirty-five, and each bride wore the same lucky garter at her wedding. The Garter Brides are quickly becoming an international sisterhood as these original Garter Brides have loaned their lucky wedding garter to a network of women all over the world who have also found love later in life. To write their new book, Love for Grown-Ups: The Garter Brides' Guide to Marrying for Life When You've Already Got a Life, the authors interviewed hundreds of women who shared their stories and tips on handling everything from meeting Mr. Right to knowing if it's "for real," meeting friends, families and kids, dealing with exes and moving in together. As Ann says, "It's about everything from furniture to finances." Filled with wit, humor, and sound advice, Love for Grown-Ups serves as both a guide and inspiration for women who know it's never too late to fall in love.
Is getting married in your 30's, 40's or 50's the same as getting married in your twenties? The Garter Brides will tell you the answer to that is "No!" As Tish says, "When you move in together at twenty-one, your stuff fits in a Volkswagen Bug. At forty-one, it's a seven-passenger van." As a mature couple you have careers, mortgages, maybe kids, friends, and an established way of life. Are you divorced or widowed and looking for a second chance at love? Does your partner have children from a previous relationship? This is all part of grown-up love. The Garter Brides are not therapists; they are real women who have been in the same exact situation as you. Love for Grown-Ups is their map to help you navigate the route to a successful relationship. The Garter Brides offer invaluable advice on all aspects of a relationship, from dating to marriage, with chapters like:
My biological clock is ticking! When and how do we have the "Do you want to have kids" conversation?
My boyfriend and I both have (and therefore are) exes. It's been rocky for all of us. Can there be peaceful coexistence?
We live in different cities. Can this work?
What's the best way to meet the kids and start to establish a relationship with them?
We're thrilled to be moving in together, but there's so much to think about: where to live, how to combine our households, our financial styles, and there are kids to consider. What should we be aware of before we become a couple?
The Garter Brides offer expert advice on how to combine two lives into one, including tips on connecting with your stepchildren, adoption, finances, where to relocate, creating holiday traditions, and planning your wedding. Ann, Pat, and Tish found love later in life, as did all of The Garter Brides—some for the first time and some again.  Pat says, "We passed along a lucky garter; now, with our new book, Love for Grown-Ups, we're passing along a blueprint to fulfilling and enduring happiness. We found it, and you can, too."
About the authors
Ann Blumenthal Jacobs
Ann Blumenthal Jacobs has worked in all aspects of television- film, tape and live-on-tape. She is a Producer and story editor. Her production experience ranges from classical music, childrens' programming, and dramatic adaptations of fiction to teleplays. She has been associated with some of the world's leading orchestra conductors including Leonard Bernstein, Michael Tilson Thomas, Lorin Maazel and Zubin Mehta. Among the dramatic programs she produced are the works of Eugene O'Neill, Dorothy Parker, John Cheever, Moliere, Anne Beattie and Wendy Wasserstein. She is an active supporter of Primary Stages Arts Education Program, introducing students to live theater.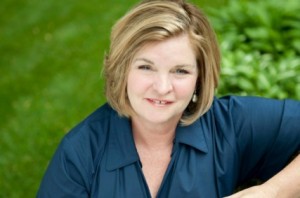 Patricia Ryan Lampl
Patricia Ryan Lampl's first job in Manhattan was Assistant to the Art Director for Mademoiselle Magazine. Her love of theater and the arts was far greater than her love of fashion, so she wrote a three page letter to PBS's Great Performances listing reasons she should be hired and suggestions for future programs. Despite this, they hired her! She has worked on a variety of award winning live and taped programs with HBO, Great Performances, American Playhouse, A&E, VH-1, Live from the Metropolitan Opera, The Miss Universe Pageant and Sesame Street. She has written books for Warner Books and Little Simon. Her book, My Blankie, was named one of the best of the year by Nick, Jr. Magazine.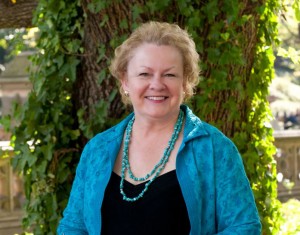 Tish Rabe
Tish Rabe is a best-selling children's book author who has written over 130 books for children including titles for Sesame Street, Curious George, Blue's Clues and Disney. She also writes The Cat in the Hat's Learning Library, a series of non-fiction early science books which have sold over 4 million copies. A television series based on the books The Cat in the Hat Knows a Lot about That premiered on Sept. 6, 2010 on PBS Kids. Her inspirational book series for preschoolers, The I Believe Bunny was released in 2009 and won The Mom's Choice Award for best picture book -Gold.
Tour Stops
Tuesday, May 8th: A Women's Page
Wednesday, May 9th: Rebellious Thoughts of a Women
Thursday, May 10th: How to Believe in Love Again
Monday, May 14th: Date like a Grown-Up
Tuesday, May 15th: 43 & Single
Wednesday, May 16th: Divorced Women Dating
Thursday, May 17th: Savvy Working Gal
Monday, May 28th: Reflections of a Bookaholic
Tuesday, June 12th: Vibrant Nation
Tuesday, June 12th: Lesa's Book Critiques
Friday, December 7th: The Huffington Post