Hardcover: 480 pages
Publisher: Crown (June 28, 2011)
Louis XIV is one of the best-known monarchs ever to grace the French throne. But what was he like as a young man—the man before Versailles?
After the death of his prime minister, Cardinal Mazarin, twenty-two-year-old Louis steps into governing France. He's still a young man, but one who, as king, willfully takes everything he can get—including his brother's wife. As the love affair between Louis and Princess Henriette burns, it sets the kingdom on the road toward unmistakable scandal and conflict with the Vatican. Every woman wants him. He must face what he is willing to sacrifice for love.
But there are other problems lurking outside the chateau of Fontainebleau: a boy in an iron mask has been seen in the woods, and the king's finance minister, Nicolas Fouquet, has proven to be more powerful than Louis ever thought—a man who could make a great ally or become a dangerous foe . . .
Meticulously researched and vividly brought to life by the gorgeous prose of Karleen Koen, Before Versailles dares to explore the forces that shaped an iconic king and determined the fate of an empire.
"In this magnificently written and researched novel, Karleen Koen brings to vibrant life the early years and loves of the future Sun King."–Jean M. Auel author of The Clan of the Cave Bear & The Land of Painted Caves
"A baroque cornucopia spilling over with intrigue, passion, jealousy, ambition, and rich historical detail, Before Versailles offers a glittering glimpse of the crucial months that shaped Louis XIV into Europe's most powerful monarch."–Eleanor Herman, author of Sex with Kings
"Before Versailles captivated me from start to finish! With exquisite finesse, Karleen Koen weaves history and myth into a sumptuous portrait of young Louis XIV, his intrigue-laden court, and the passionate, ambitious, often dangerous women who loved him."–C.W. Gortner, author of The Last Queen and The Confessions of Catherine de Medici
About Karleen Koen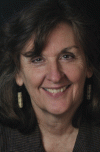 Karleen Koen is the author of Now Face to Face andThrough a Glass Darkly, which was a New York Timesbestseller and featured a much older Alice Verney (known in that novel as the Duchess of Tamworth). The author lives in Houston, Texas.
Connect with Karleen at her website, karleenkoen.net, and on Facebook.
.
.
Karleen Koen's TLC Book Tours TOUR STOPS:
Tuesday, July 5th:  2 Kids and Tired Book Reviews
Wednesday, July 6th:  Broken Teepee
Thursday, July 7th:  The Bookworm
Friday, July 8th:  Historical-Fiction.com
Monday, July 11th:  In the Hammock
Tuesday, July 12th:  Living Outside the Stacks
Wednesday, July 13th:  The Maiden's Court
Thursday, July 14th:  Royal Reviews
Monday, July 18th:  Unabridged Chick
Tuesday, July 19th:  Enchanted by Josephine
Wednesday, July 20th:  Laura's Reviews
Thursday, July 21st:  Historical Tapestry AND  Adventures of an Intrepid Reader
Thursday, July 21st: Laura's Reviews
Monday, July 25th:  Stiletto Storytime
Wednesday, July 27th:  Life in Review
Thursday, July 28th:  Reading, Reading & Life
Friday, July 29th:  Books Like Breathing
Monday, August 8th:  Hist-Fic Chick