Hardcover: 320 pages
Publisher: Counterpoint (November 1, 2010)
A mysterious compound deep underground.
A love affair larger than a World War.
A fairy tale with atrocities.
And it all begins with one single letter….
Heidegger's Glasses opens during the end of World War II in a failing Germany coming apart at the seams.  The Third Reich's strong reliance on the occult and its obsession with the astral plane has led to the formation of an underground compound of scribes–translators responsible for answering letters written to those eventually killed in the concentration camps.
Into this covert compound comes a letter written by eminent philosopher Martin Heidegger to his optometrist, who is now lost in the dying thralls of Auschwitz.  How will the scribes answer this letter?  The presence of Heidegger's words–one simple letter in a place filled with letters–sparks a series of events that will ultimately threaten the safety and well-being of the entire compound.
Part love story, part thriller, part meditation on how the dead are remembered and history presented, with threads of Heidegger's philosophy woven throughout, the novel evocatively illustrates the Holocaust from an entirely original vantage point.
"Frank's vision of the Holocaust is original and startling, with compelling characters and a narrative that's both explosive and ponderous."–Publisher's Weekly (starred review)
"This is stunning work, full of mystery and strange tenderness.  Thaisa Frank has written one of the most compelling stories of the Nazi regime since D.M. Thomas's PIctures at an Exhibition.  It is a book that will haunt you."–Dan Chaon, author of Await Your Reply
"A spellbinding, innovative, intellectually compelling tour-de-force.  Thaisa Frank's imagination is boundless: she enchants and horrifies and moves us, often on the same page."  Michele Hunevan, author of Blame
About Thaisa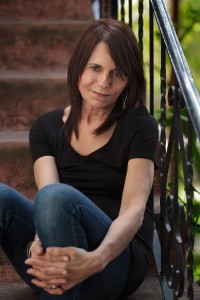 Thaisa Frank has written three books of fiction, including A Brief History of Camouflage and Sleeping in Velvet (both with Black Sparrow Press, now acquired by David Godine). She has co-authored a work of nonfiction, Finding Your Writers Voice: A Guide to Creative Fiction, which is used in MFA programs.  Her forthcoming novel, Heidegger's Glasses, is coming out this fall with Counterpoint Press.  Foreign rights have already been sold to ten countries.
Thaisa has taught in the graduate programs at San Francisco State, the University of San Francisco, been on the staff of various summer writing workshops, and written essays, including a recent Afterward in Viking/Penguin's new edition of Voltaire.  You can find out more about Heidegger's Glasses and Thaisa by visiting her website at  www.thaisafrank.com.
.
Thaisa Frank's TLC Book Tours TOUR STOPS:
Monday, November 1st:  Diary of an Eccentric
Tuesday, November 2nd:  'Til We Read Again
Wednesday, November 3rd:  Life in Review
Thursday, November 4th:  Truth, Beauty, Freedom, and Books
Friday, November 5th:  Simply Stacie
Monday, November 8th:  That's What She Read
Tuesday, November 9th:  Girls Gone Reading
Wednesday, November 10th:  Books and Movies
Thursday, November 11th:  Unabridged Chick
Friday, November 12th:  Luxury Reading
Friday, November 12th:  Diary of an Eccentric – guest post

Monday, November 15th:  Reviews by Molly
Monday, November 15th:  Unabridged Chick – Q & A
Tuesday, November 16th:  Rundpinne
Wednesday, November 17th:  Life in the Thumb
Thursday, November 18th:  Two Kids and Tired
Tuesday, November 23rd:  Savvy Verse and Wit
Wednesday, November 24th:  Joyfully Retired
Monday, November 29th:  In the Next Room