Publisher: St. Martin's Griffin (December 21, 2010)
In the final days of a falling Saigon, The Lotus Eaters unfolds the story of three remarkable photographers brought together under the impossible umbrella of war: Helen Adams, a once-naive ingenue whose ambition conflicts with her heart, over the course of the fighting.; the mysterious Linh, the Vietnamese man who loves her, but is torn between conflicting loyalties to his homeland and his heart; and Sam Darrow, a man addicted to the narcotic of violence, to his intoxicating affair with Helen and to the ever-increasing danger of his job. All three become transformed by the conflict they have risked everything to record.
In this much-heralded debut, Tatjana Soli creates a searing portrait of three souls trapped by their impossible passions, contrasting the wrenching horror of combat and the treachery of obsession with the redemptive power of love. Readers will be transfixed by this stunning novel of love, duty and ambition among the ruins of war.
"Haunting debut novel… quietly mesmerizing… tough and lyrical."  — Janet Maslin, New York Times
"Splendid first novel… Helen's restlessness and grappling, her realization that "a woman sees war differently," provide a new and fascinating perspective on Vietnam. Vivid battle scenes, sensual romantic entanglements and elegant writing add to the pleasures of "the Lotus Eaters."  — New York Times Book Review (Cover)
"The novel is steeped in history, yet gorgeous sensory details enliven the prose… 35 years after the fall of Saigon, Soli's entrancing debut brings you close enough to feel a part of it."–People Magazine
"…this is—not to mince words—a devastatingly awesome novel. It's one of those books that I didn't want to put down—I resented everything else that I needed to do in my life, because I didn't want to stop reading it."  — Nancy Pearl, NPR
.
About Tatjana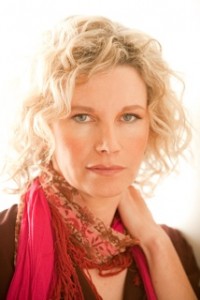 Tatjana Soli is a novelist and short story writer. Born in Salzburg, Austria, she attended Stanford University and the Warren Wilson MFA Program.
Her stories have appeared in StoryQuarterly, Confrontation, Gulf Coast, Other Voices, Nimrod, Third Coast, Carolina Quarterly, Sonora Review and North Dakota Quarterly among other publications.
Her work has been twice listed in the 100 Distinguished Stories in Best American Short Stories and nominated for the Pushcart Prize. She was awarded the Pirate's Alley Faulkner Prize, teh Dana Award, finalist for the Bellwether Prize, and received scholarships to the Sewanee Writers' Conference and Bread Loaf Writers' Conference.
She lives with her husband in Orange County, California, and teaches through the Gotham Writers' Workshop.
Visit Tatjana's website HERE.
Tatjana Soli's TLC Book Tours TOUR STOPS:
Monday, December 20th:  You've GOTTA Read This!
Monday, January 3rd:  Simply Stacie
Tuesday, January 4th:  1330V
Wednesday, January 5th:  Rundpinne
Thursday, January 6th:  The Bookworm
Friday, January 7th:  Nomad Reader
Monday, January 10th:  Life in the Thumb
Tuesday, January 11th:  Man of La Book
Tuesday, January 11th:  Man of La Book – author interview
Wednesday, January 12th:  The 3 R's Blog
Thursday, January 13th: The Well-Read Wife
Friday, January 14th:  In The Next Room
Tuesday, January 18th:  Chaotic Compendiums
Wednesday, January 19th:  Melody & Words
Thursday, January 20th:  Musings of an All Purpose Monkey
Friday, January 21st:  Book Bird Dog
Monday, January 24th:  Raging Bibliomania
Wednesday, January 26th:  Rhapsody in Books
Thursday, January 27th:  Nonsuch Book
Friday, February 4th:  You've GOTTA Read This – author chat with book club