At thirty-two, Amy Boesky thought she had it all figured out: a wonderful new man in her life, a great job, and the (nearly) perfect home. For once, she was almost able to shake the terrible fear that had gripped her for as long as she could remember. Women in her family had always died young-from cancer-and she and her sisters had grown up in time's shadow. It colored every choice they made and was beginning to come to a head now that each of them approached thirty-five-the deadline their doctors prescribed for having preventive surgery with the hope they could thwart their family's medical curse. But Amy didn't want to dwell on that now. She wanted to plan for a new baby, live her life. And with the appreciation for life's smallest pleasures, she did just that. In What We Have, Amy shares a deeply transformative year in her family's life and invites readers to join in their joy, laughter, and grief.
In a true story as compelling as the best in women's fiction, written with the sagacity of Joan Didion and the elegance of Amy Bloom, Amy Boesky's journey celebrates the promise of a full life, even in the face of uncertainty.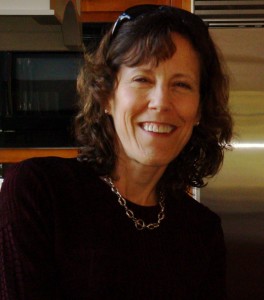 A graduate of Oxford and Harvard, Amy Boesky is an associate professor of English at Boston College. She was one of the principal ghostwriters for the bestselling young adult series Sweet Valley High. She lives in Chestnut Hill, Massachusetts, with her husband and their two daughters
For more information on Amy, visit her website, www.Amyboesky.com.
.
.
.
Amy Boesky's TLC Book Tours TOUR STOPS:
Monday, August 16th:  Reviews from the Heart
Tuesday, August 17th:  Suko's Notebook
Wednesday, August 18th:  Luxury Reading
Thursday, August 19th:  Book Club Classics!
Friday, August 20th:  not that you asked
Monday, August 23rd: A Nut in a Nutshell
Tuesday, August 24th:  Amy's Creative Side
Wednesday, August 25th:  Overstuffed
Thursday, August 26th:  Rundpinne
Tuesday, August 31st:  Cozy Little House
Wednesday, September 1st:  Silver and Grace
Thursday, September 2nd:  BookNAround
Friday, September 3rd:  Peeking Between the Pages
Tuesday, September 7th:  Musings of a Bookish Kitty
Thursday, September 9th:  Chaotic Compendiums
.