Leopold Bloom King has been raised in a family shattered—and shadowed—by tragedy. Lonely and adrift, he searches for something to sustain him and finds it among a tightly knit group of high school outsiders. Surviving marriages happy and troubled, unrequited loves and unspoken longings, hard-won successes and devastating breakdowns, as well as Charleston, South Carolina's dark legacy of racism and class divisions, these friends will endure until a final test forces them to face something none of them are prepared for.
Spanning two turbulent decades, South of Broad is Pat Conroy at his finest: a masterpiece from a great American writer whose passion for life and language knows no bounds.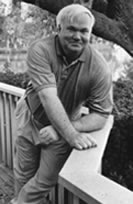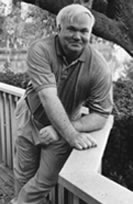 Pat Conroy is the bestselling author of nine books: The Boo, The Water is Wide, The Great Santini, The Lords of Discipline, The Prince of Tides, Beach Music, My Losing Season, The Pat Conroy Cookbook: Recipes of My Life and South of Broad. He lives in Fripp Island, South Carolina.
Visit Pat Conroy's website for more info about his work.
.
.
.
Pat Conroy's TLC Book Tours TOUR STOPS:
Thursday, April 1st:  Jen's Book Thoughts
Monday, April 5th:  Lit and Life
Tuesday, April 6th:  Rundpinne
Wednesday, April 7th:  Meanderings and Muses
Friday, April 9th:  Luxury Reading
Monday, April 12th:  Books and Cooks
Tuesday, April 13th:  The Brain Lair
Wednesday, April 14th: Po(sey) Sessions
Thursday, April 15th:  Raging Bibliomania
Monday, April 19th:  Life in the Thumb
Tuesday, April 20th:  Maggie Reads
Thursday, April 22nd:  Stephanie's Written Word
Friday, April 23rd:  Sherri's Jubilee
Monday, April 26th:  The Literate Housewife
Tuesday, April 27th:  Peeking Between the Pages
Wednesday, April 28th:  Library Queue
Thursday, April 29th:  Lakeside Musing
Friday, April 30th:  A Circle of Books