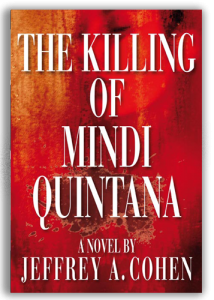 Hardcover – 256 pages
Freddy Builder is certain he is meant for more. More than his life in corporate America bondage. More than selling china to bluebloods in Philadelphia's landmark department store, Chanet's. Meant for more, meant for better, and lacking only, onlyan occasion to rise to.
And now that occasion is murder-of Mindi Quintana, an old college flame wanting simply to stay in his past.
Freddy's crime is major news from the start. Mindi is the beautiful daughter of a renowned Philadelphia businessman whose dramatic fall a few years back captivated the city. A televised trial for Freddy is in the offing.
Meanwhile, he is writing the book about his relationship with Mindi everybody wants — a remorseless rewrite of her life, his own, and their miserably thin involvement. As excerpts of his book are published to acclaim, he gives articulate, sympathetic jailhouse interviews, publishes ghostwritten articles on prison issues, and coverage goes national. A new celebrity murderer is taking the stage — a killer with a book, a jailhouse literary sensation.
Freddy's defense attorney, Philip, watches in disgust as his client builds his fame with the bones of his victim. As a career public defender, Philip thought he'd seen evil in all its incarnations. He'd lost his outrage, his passion for the law, and his marriage along the way. But Freddy's case is a turning point for him — the public's sympathy for the poet-murderer, the rebel, the killer as greater soul, stirs something dormant in Philip.
To stop Freddy, and to vindicate Mindi, Philip will have to violate his oath, even break the law. But with the help of Mindi's best friend Lisa, he gives Mindi back the truth of her life and death. And he'll deliver a comeuppance to a killer with a book.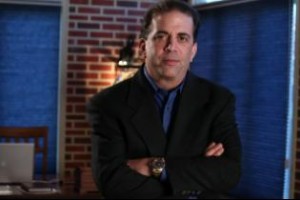 Jeffrey Cohen is a writer, trial attorney and technology entrepreneur residing in Philadelphia.  He has written on legal issues, including short stories and articles such as "The Black-White Disconnect: A Conversation with Author David Bradley," on the O.J. Simpson trial, and "Eight Days a Week," on legal ethics.
Until April 2008, he served as CEO of Teleperformance Interactive, the automated technologies company he sold to Teleperformance in 2004.  Teleperformance is the world's leading customer relations management company with more than 80,000 employees.
A 1988 graduate of the Law School of the University of Pennsylvania, Mr. Cohen specialized in appellate, class action and mass tort litigation before entering the business world.  He has sold four of his companies to publicly traded entities since 1996 and now writes full time.  He is currently at work on his second novel, A Plea for Leniency.
Follow Jeffrey A. Cohen on Twitter.
Jeffrey A. Cohen's TLC Book Tours TOUR STOPS:
Monday, May 3rd:  Jen's Book Thoughts
Tuesday, May 4th:  Life of a Busy Wife
Wednesday, May 5th:  Rundpinne
Thursday, May 6th:  Musings of a Bookish Kitty
Monday, May 10th:  Rough Edges
Wednesday, May 12th:  Luxury Reading
Thursday, May 13th:  Novel Whore
Friday, May 14th:  Beth Fish Reads Author Guest Post
Monday, May 17th:  Book Dilettante
Tuesday, May 18th:  My Two Blessings
Wednesday, May 19th:  Dan's Journal
Thursday, May 20th:  The Book Faery Reviews
Monday, May 24th:  Starting Fresh
Wednesday, May 26th:  Book Junkie
Monday, June 7th:  The Betty and Boo Chronicles