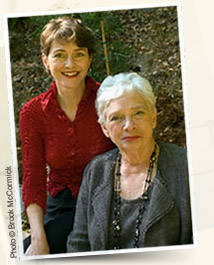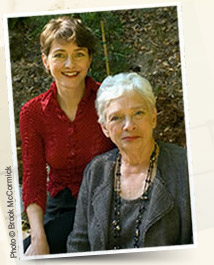 Annie Barrows is the author of the children's series Ivy and Bean, as well as The Magic Half. She lives in northern California.
Visit Annie's website HERE.
Her aunt, Mary Ann Shaffer, who passed away in February 2008, worked as an editor, librarian, and in bookshops. The Guernsey Literary and Potato Peel Pie Society was her first novel.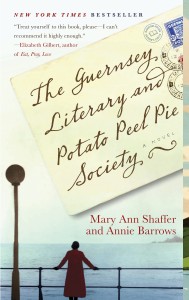 *  Category: Fiction – Literary
* Format:  Trade Paperback, 304 pages
* On Sale: May 5, 2009
* Price: $14.00
* ISBN: 978-0-385-34100-4 (0-385-34100-8)
January 1946: writer Juliet Ashton receives a letter from a stranger, a founding member of the Guernsey Literary and Potato Peel Pie Society. And so begins a remarkable tale of the island of Guernsey during the German occupation, and of a society as extraordinary as its name.
Read an excerpt of the book HERE.
Book clubs can check out the Reader's Guide HERE.
AND Enter the SWEEPSTAKES by July 31st for a chance to win a trip to Guernsey with five friends from your book club!
Annie Barrows TLC Book Tours TOUR STOPS
Tuesday, August 4th:  Book Club Classics
Wednesday, August 5th:  Savvy Verse and Wit
Thursday, August 6th:  Maw Books
Monday, August 10th:  A Novel Menagerie
Tuesday, August 11th:  Brimful Curiousities
Wednesday, August 12th:  A Reader's Journal
Thursday, August 13th:  As Usual, I Need More Bookshelves
Monday, August 17th:  Books and Movies
Thursday, August 20th:  Books on the Brain
Tuesday, August 25th:  A High and Hidden Place
Wednesday, August 26th:  Bookish Ruth
Thursday, August 27th:  A Lifetime of Books ** phone interview with the author!
Monday, August 31st:  She is Too Fond of Books