___________________________
Two sisters run an art shop in a quiet town—until a boat rises in the local river and their past threatens to ruin everything they've built.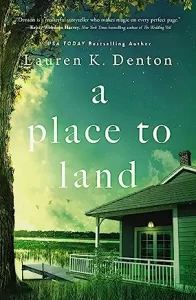 A Place to Land by Lauren K. Denton
Violet Figg and her sister Trudy have lived a quiet life in Sugar Bend, Alabama, since a night forty years ago that stole Trudy's voice and cemented Violet's role as her sister's fierce and loyal protector. Now Trudy spends her days making sculptures from found objects and speaking through notes written on scraps of paper, while Violet runs their art shop, monitors bird activity up and down the water, and tries not to think of the one great love she gave up to keep her sister safe.
Eighteen-year-old Maya knows where everyone else belongs, but she's been searching for her own place since her grandmother died seven years ago. Moving in and out of strangers' houses has left her exhausted. After seeing a flyer on a gas station window for a place called Sugar Bend, Maya chooses to follow the strange pull she feels and finds herself on the doorstep of an art shop called Two Sisters.
When a boat rises to the surface of Little River in the middle of the night, the present and no-longer-buried past collide, and the future becomes uncertain for Maya, Violet, and Trudy. As history creeps continuously closer to the present and old secrets come to light, the sisters must decide to face the truth of what happened that night forty years ago, or risk losing each other and those they've come to love.
USA TODAY bestselling author Lauren K. Denton delivers another distinctly Southern story that shimmers with beauty and possibility.
"Denton is a masterful storyteller who makes magic on every perfect page." —Kristy Woodson Harvey, New York Times bestselling author of The Wedding Veil
Full-length Southern women's fiction

Stand-alone novel

Includes discussion questions for book clubs

Purchase Links
___________________________
The youngest brother in Clan Kendrick has become a charismatic force in his own right—especially when the perfect woman gallops into his life—in the latest novel in 
USA Today
 bestselling author Vanessa Kelly's sparkling Scottish Regency series.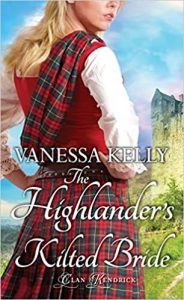 The Highlander's Kilted Bride by Vanessa Kelly
Charlotte "Charlie" Stewart would rather don a kilt and ride her horse than simper in a ballroom. But with her younger sister about to be wed, she can't escape the pressure to be next. A husband has been chosen, and Charlie's fate seems set. Until an afternoon gallop sends her horse colliding with Kade Kendrick, the broad-shouldered Highlander who was once her childhood pal . . .
As a youth, Kade felt overshadowed by his older siblings. Now he's a renowned musician whose fame provides cover for his other work—as a spy. Home from his latest mission, he's annoyed to be roped into attending the wedding of a family friend—until it reunites him with the fearless tomboy who has become a breathtaking beauty. And though his thoughts should be on a new concerto, Kade is soon distracted by rival suitors, a dangerous quest—and the unconventional woman who fills his soul with music and his body with desire . . .

Purchase Links
___________________________
She was an orphan of no importance . . .
He was an ordinary knight serving the baron . . .
Suddenly the kingdom depends on both of them.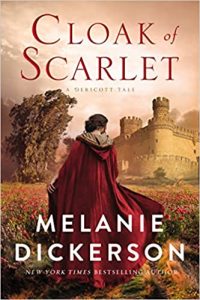 Cloak of Scarlet by Melanie Dickerson
Violet Lambton never imagined herself as anything but average. Adopted as a young child, she's content with her comfortable life in her small medieval town with her faith, her books, and her baking . . . and the vivid red cloak her grandmother gifted her. Her one dream: to find a love that is pure and true. Then, her beloved grandmother is robbed by the villainous Baron Dunham. Outraged, Violet finds herself in the midst of the action and determines to put an end to the evil baron's mis­treatment of the hardworking people.
Sir Merek, a knight in the service of Baron Dunham, has pledged his life to fighting injustice and defending the weak. But when he encounters the spirited and beautiful Violet and discovers the depths of the baron's treachery, he realizes that serving his employer is not serving the kingdom—and so he sets out on a daring journey to go behind the baron's back to expose his deceitfulness to the king.
But before Merek and Violet can act to bring the corruption to light, Violet is captured and brought directly to Dunham—where she shockingly discov­ers a secret that shakes her entire world . . . and the future she dreams of. Thrown together in the baron's quarters in a race against time to save the lives of their loved ones and themselves, Violet and Merek must learn to trust each other to expose Dunham's treachery to the king—all while suc­cumbing to their growing feelings for each other. Can the two find their happily ever after against all odds, or will the wolves amongst them drive them apart?
From New York Times bestselling author Melanie Dickerson comes a thrilling retelling of "Little Red Riding Hood," where two hearts must learn to trust themselves and each other in order to save a kingdom.
Sweet historical medieval romance

Part of the Dericott series: Book 1: 

Court of Swans

; Book 2: 

Castle of Refuge

; Book 3: 

Veil of Winter

; Book 4: 

Fortress of Snow

; Book 5:

 Cloak of Scarlet

Book length: 80,000 words

Includes discussion questions for book clubs

Purchase Links
___________________________
They say love is all you need…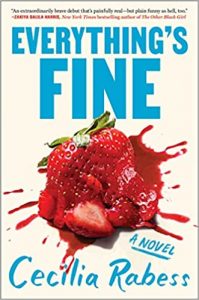 Everything's Fine by Cecilia Rabess
"Extraordinarily brave…plain funny as hell, too." –Zakiya Dalila Harris, New York Times bestselling author of The Other Black Girl
"A subtle, ironic, wise, state-of-the-nation novel, sharp enough to draw blood, hidden inside a moving, intimate, sincere and very real love story–or vice versa." –Nick Hornby
On Jess's first day at Goldman Sachs, she's less than thrilled to learn she'll be on the same team as Josh, her white, conservative sparring partner from college. Josh loves playing the devil's advocate and is just…the worst.
But when Jess finds herself the sole Black woman on the floor, overlooked and underestimated, it's Josh who shows up for her in surprising–if imperfect–ways. Before long, an unlikely friendship–one tinged with undeniable chemistry–forms between the two. A friendship that gradually, and then suddenly, turns into an electrifying romance that shocks them both.
Despite their differences, the force of their attraction propels the relationship forward, and Jess begins to question whether it's more important to be happy than right. But then it's 2016, and the cultural and political landscape shifts underneath them. And Jess, who is just beginning to discover who she is and who she has the right to be, is forced to ask herself what she's willing to compromise for love and whether, in fact, everything's fine.
A stunning debut that introduces Cecilia Rabess as a blazing new talent, Everything's Fine is a poignant and sharp novel that doesn't just ask will they, but…should they?

Purchase Links
___________________________
A 
Real Simple
 Must-Read Book of Summer 2023
"Mai Nguyen has proven herself to be a real standout." –Taylor Jenkins Reid, 
New York Times 
bestselling author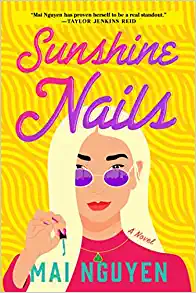 Sunshine Nails by Mai Nguyen
A tender, humorous, and page-turning debut about a Vietnamese Canadian family in Toronto who will do whatever it takes to protect their no-frills nail salon after a new high end salon opens up–even if it tears the family apart. Perfect for readers of Olga Dies Dreaming and The Fortunes of Jaded Women.
Vietnamese refugees Debbie and Phil Tran have built a comfortable life for themselves in Toronto with their family nail salon. But when an ultra-glam chain salon opens across the street, their world is rocked.
Complicating matters further, their landlord has jacked up the rent and it seems only a matter of time before they lose their business and everything they've built. They enlist the help of their daughter, Jessica, who has just returned home after a messy breakup and a messier firing. Together with their son, Dustin, and niece, Thuy, they devise some good old-fashioned sabotage. Relationships are put to the test as the line between right and wrong gets blurred. Debbie and Phil must choose: do they keep their family intact or fight for their salon?
Sunshine Nails is a light-hearted, urgent fable of gentrification with a cast of memorable and complex characters who showcase the diversity of immigrant experiences and community resilience.

Purchase Links
___________________________
Brando Skyhorse, the PEN/Hemingway Award
–
winning author of 
The Madonnas of Echo Park
, returns with a riveting literary dystopian novel set in a near-future America where mandatory identification wristbands make second-generation immigrants into second-class citizens—a powerful family saga for readers of Mohsin Hamid's 
Exit West
 and Rumaan Alam's 
Leave the World Behind
.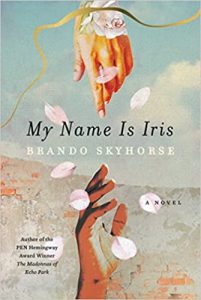 My Name is Iris by Brando Skyhorse
Iris Prince is starting over. After years of drifting apart, she and her husband are going through a surprisingly drama-free divorce. She's moved to a new house in a new neighborhood, and has plans for gardening, coffee clubs, and spending more time with her nine-year-old daughter Melanie. It feels like her life is finally exactly what she wants it to be.
Then, one beautiful morning, she looks outside her kitchen window–and sees that a wall has appeared in her front yard overnight. Where did it come from? What does it mean? And why does it seem to keep growing?
Meanwhile, a Silicon Valley startup has launched a high-tech wrist wearable called "the Band." Pitched as a convenient, eco-friendly tool to help track local utilities and replace driver's licenses and IDs, the Band is available only to those who can prove parental citizenship. Suddenly, Iris, a proud second-generation Mexican American, is now of "unverifiable origin," unable to prove who she is, or where she, and her undocumented loved ones, belong. Amid a climate of fear and hate-fueled violence, Iris must confront how far she'll go to protect what matters to her most.
My Name Is Iris is an all-too-possible story about family, intolerance, and hope, offering a brilliant and timely look at one woman's journey to discover who she can't–and can–be.

Purchase Links
___________________________
This white-knuckled conclusion to 
The Brilliance of Stars
 takes readers on a breathless adventure from the speakeasies of America to the Horse Guards Parade in London, an ancient cemetery outside Paris, and back to the Eastern European strongholds where the Vales' tragedy first began.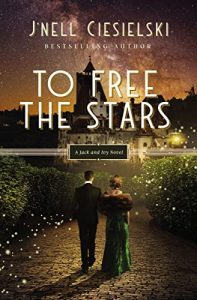 To Free the Stars by J'Nell Ciesielski
"Fate is fickle and the stars are silent, but I do know this: No matter how difficult the circumstances or how savagely the world tries to tear us apart, I am here with you."
Ten years have passed since Jack and Ivy, elite operatives for the secret agency Talon, rescued their friend Philip and completed their fateful mission. The 1920s are in full swing as American speakeasies thrive amid Prohibition, and despite the team's best efforts, the deadly cult, the Order of the Rising Moon, lives on in the shadows. Which is no surprise to Ivy; nothing has gone as she expected since that day after Poenari Castle.
When a wave of assassinations strikes world leaders, intel confirms the Order's involvement. Ivy holds them responsible for the tragedy that changed her life, and she is determined to find and destroy the villains once and for all—but she must do so before their relentless assassin eliminates his next target. Her.
Except, there's something oddly familiar about the way he moves, the way he anticipates each of her moves. It's as if he knows her. But that's not possible. Is it? Ivy will have to rely on every skill she's learned if she hopes to survive—and save those she loves. No matter the cost.
Bestselling author J'nell Ciesielski wraps up the Jack and Ivy novels with yet another thrilling adventure filled with glamorous espionage and a boundless romance.
A fast-paced historical adventure novel set during the roaring '20s

The second book in the Jack and Ivy duology

Includes discussion questions for book clubs

Purchase Links
___________________________
Can the entire course of a life be traced back to a single moment?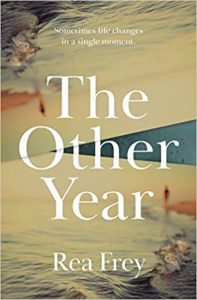 The Other Year by Rea Frey
On a coveted two-week beach vacation, working mom Kate Baker's nine-year-old daughter, Olivia, vanishes suddenly among the waves–a heart-dropping incident that threatens to uproot her entire reality. But in the next moment, Olivia resurfaces, joyously splashing.
What would I do if she didn't come up? Kate wonders. How would I live without her?
In another set of circumstances that hold a different fate, Kate doesn't have to wonder. Because in that "other" world, in the pulse-pounding seconds after Olivia goes under, she doesn't come back up.
Told in parallel timelines, Kate begins to live two lives–one in which Olivia resurfaces and one in which she doesn't. In the reality that follows her daughter's death, she maneuvers through every mother's worst nightmare, facing grief, rage, and the ques­tion of purpose in the aftermath of such profound loss. She endures, day by day, in a world without her daughter.
In her alternate timeline, while she explores a tremulous romance with her best friend, Jason, she finds herself grappling with the ex-husband who abandoned Kate and Olivia years prior. Even as Kate scrambles to hold her daughter close, Olivia pulls further away. The line between joy and loss seems to get thinner with each passing day.
Woven into a single story, both Kates discover a breathtaking fragility and resilience in their respective journeys. Bringing to light the drastic polarities dire circumstances often create, The Other Year explores truths about love, loss, and the sharp turns any life can take in the blink of an eye.
"In this world-altering women's fiction novel, single mother Kate Baker looks away for a single moment, only to lose sight of her daughter in the ocean. As a result, her world splits into two separate realities: one where she gets to keep being a mother and the other where she doesn't. The message is clear: Love your people. A tear-jerker with heart." —Brenda Novak, New York Times bestselling author
Contemporary women's fiction

Stand-alone novel

Book length: 95,000 words

Includes discussion questions for book clubs

Purchase Links
___________________________
Author and Bible teacher Kelly Needham reveals how we've been fooled into chasing meaning in all the wrong places, identifies the source of our hunger for the extraordinary, and shows us the steps we can take today to build a purpose-filled reality without turning our lives upside-down.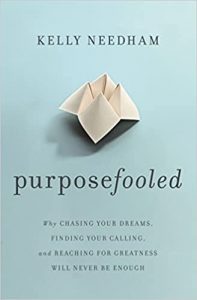 Purposefooled: Why Chasing Your Dreams, Finding Your Calling, and Reaching for Greatness Will Never Be Enough by Kelly Needham
Many of us are exhausted from dreaming big and chasing the extraordinary lives we long for, but when we try embracing the everyday and find meaning in the mundane, we fear we're settling for a boring life. Are we missing something?
Kelly Needham has been the keynote speaker, the person folding T-shirts backstage, and the mom dealing with the ups and downs of daily life. By sharing her experiences with both the extraordinary and the humdrum–and wrestling with feelings of disappointment along the way–Needham helps readers discover for themselves the truth that changes everything: we weren't made to do something, but to know Someone. And it's that Someone who can infuse our lives with infinite purpose and meaning. In Purposefooled she explains
why we feel like we were made for more and shows us the freeing answer to our longings,

the ways modern technology affects our desires and dreams–and how to live free from its pressures and pitfalls,

how familiar Bible stories reveal that being a world-changer is more accessible and simpler than we think,

why we need to reclaim our imaginations from culture and steward them with eternity in mind, and

what it looks like to live a deeply meaningful life today instead of wearing ourselves out trying to reach the next big thing.

Purchase Links
___________________________
"…Patricia Crisafulli expertly creates a suspenseful and intriguing story of a small community and its library in upstate New York harboring a valuable Medieval cross in its complicated history…" —Michele Weldon, award-winning author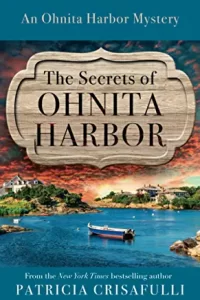 The Secrets of Ohnita Harbor by Patricia Crisafulli
Amid a mountain of rain-soaked donations to the Ohnita Harbor Public Library rummage sale, Gabriela Domenici finds a small box that contains an odd-looking cross. When the carved center turns out to be ivory and a clue links the cross to Catherine of Siena, a medieval saint, Gabriela turns to her expertise as an authenticator of historic documents to lead the quest to discover the truth about this mysterious object. But the cross isn't the only secret in town: first, a beloved Ohnita Harbor resident is found floating in the harbor and then someone else is murdered on the library lawn. As Gabriela races to solve the mystery of the cross, she discerns between infatuation and what could be the start of true love. All the while, she must stay one step ahead of the danger that slowly encircles her.
will be out in September 2023!

Purchase Links
___________________________
It's time to stop letting your past define your future.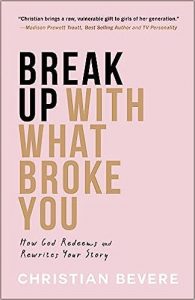 Break Up With What Broke You: How God Redeems and Rewrites Your Story by Christian Bevere
Breakups are typically synonymous with rocky road ice cream, rom-com reruns, and rough crying sessions. But not this one! This is an invitation to liberation, a chance to release who you've been and discover who you truly are. Often, our former mistakes and regrets hold us back from where we're called to be. How can one heal and move on? To find your breakthrough, you must break up with what broke you.
You can leave your less for more.
You can silence shame's lies.
You can restore your original design.
With great compassion, Christian Bevere shows how to leave behind what's held you back. She offers practical ways to overcome regret, insecurity, and shame so that you can develop a positive, godly self-image and move into your future with confident expectation. With Christian's help, you can make a clean break today. No matter what left you feeling broken, God wants to redeem and rewrite your story.
"With vulnerable testimony and practical advice, Christian's writing is a powerful tool for silencing the lies of shame and living in the freedom God has provided for us."–Alex Seeley, lead pastor of The Belonging Co; author of Tailor Made
"These pages are full of encouragement for any woman who believes God has called her to more than what she's left in her past."–Rebekah Lyons, author of Rhythms of Renewal

Purchase Links
___________________________

Please fill out our super short registration form (click the "Enter Now" button above) by August 31st for a chance to win a set of up to ten copies of one of these great books for your book club! We will randomly choose a winner at the end of the month. This giveaway is open to clubs in the US only (our apologies to friends in other countries). 
Best of luck!
We LOVE Book Clubs!