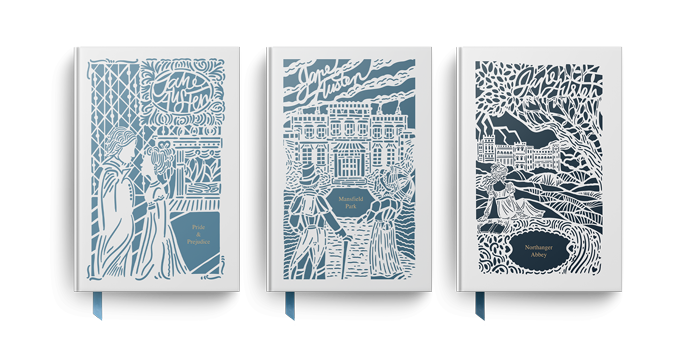 ON SALE MARCH 14, 2023 from Harper Muse
Jane Austen's iconic novels are available in exclusive collector's edition featuring a delicate laser-cut jacket on a textured book with foil stamping and ribbon marker, making it ideal for fiction lovers and book collectors alike. Austen fans will love this exquisitely designed volume from their beloved literary heroine.
The first part of this collection includes three works from Jane Austen's legendary catalog: Pride & Prejudice, Mansfield Park, and Northanger Abbey.
Each book can be purchased together or individually.
The remaining three books – Sense and Sensibility, Emma, and Persuasion – will be released in November 2023.
TLC tour schedule:
Sunday, March 12th: @ohmynameiskaylee on TikTok 
Monday, March 13th: @nurse_bookie 
Tuesday, March 14th: @nsiabblog
Wednesday, March 15th: @inspired.j.reads
Wednesday, March 15th: @storytimewithshelbs on TikTok
Thursday, March 16th: @backporchpages
Thursday, March 16th: @marensreads
Friday, March 17th: @theliteraryllama 
Saturday, March 18th: @abbys_library3 on TikTok
Tuesday, March 14th: @theaceofbooks on TikTok