About The Wild Girls
• Publisher: William Morrow (April 26, 2022)
• Paperback: 320 pages
In the vein of Lucy Foley and Ruth Ware, a deliciously wicked and atmospheric thriller about a group of old friends who plan to reconnect on an African safari vacation, but soon learn that their wild pasts have finally caught up with them.
"A wonderfully atmospheric thriller of secrets, lies and betrayals . . . a heart-stopping rollercoaster of a read." —B.A. Paris, author of Behind Closed Doors
FOUR FRIENDS. A LUXURY RETREAT. IT'S GOING TO BE MURDER.
It's been years since Grace, Felicity, Alice, and Hannah were together. The "Wild Girls," as they were once called, are no longer so wild. Alice is a teacher. Hannah has a new baby. Grace is a homebody. Only Felicity seems to have retained her former spark.
Then Felicity invites them all on the weekend of a lifetime—a birthday bash in Botswana. It will be a chance to have fun and rekindle their once bomb-proof friendship… and finally put that one horrible night, all those years ago, behind them for good.
But soon after arriving at the luxury safari lodge, a feeling of unease settles over them. There's no sign of the party that was promised. There's no phone signal. They are on their own… and things start to go very, very wrong.
A fresh approach to the classic locked-room mystery, The Wild Girls is sure to appeal to fans of Ruth Ware and Lucy Foley.
Social Media
Please use the hashtag #TheWildGirls and tag @tlcbooktours, @williammorrowbooks, and @phoebeannmorgan.

Purchase Links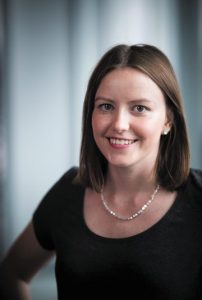 About Phoebe Morgan
Phoebe Morgan is an author and editor. She studied English at Leeds University after growing up in the Suffolk countryside. She has previously worked as a journalist and now edits crime and women's fiction for a publishing house during the day, and writes her own books in the evenings. She lives in London and The Doll House is her debut novel. It became a bestseller, topping the iBooks charts at #1 and the Amazon charts at #35.
You can follow Phoebe on her website, Instagram, and Twitter.
Instagram Features
Tuesday, April 26th: Instagram: @diariesofabibliophile
Wednesday, April 27th: Instagram: @aimeedarsreads
Thursday, April 28th: Instagram: @bryantparkbooks
Friday, April 29th: Instagram: @smashley.reads
Saturday, April 30th: Instagram: @readit.shareit
Sunday, May 1st: Instagram: @addictedtobooks86
Monday, May 2nd: Instagram: @delightfullybooked
Tuesday, May 3rd: Instagram: @mamabookwormreads
Wednesday, May 4th: Instagram: @kerasalwaysreading
Thursday, May 5th: Instagram: @jills_bookish_life
Friday, May 6th: Instagram: @read_with_steph
Saturday, May 7th: Instagram: @nurse_bookie
Sunday, May 8th: Instagram: @bookscallmyheart
Monday, May 9th: Instagram: @rozierreadsandwine
Tuesday, May 10th: Instagram: @kara.bookstagram
Thursday, May 12th: Instagram: @everything.is.words
Friday, May 13th: Instagram: @meghans_library
Saturday, May 14th: Instagram: @readinggirlreviews
Sunday, May 15th: Instagram: @what.ems.reading
Tuesday, May 17th: Instagram: @veganbookbabe
Wednesday, May 18th: Instagram: @brianas_best_reads
Thursday, May 19th: Instagram: @detroitmomsonthesamepage
Friday, May 20th: Instagram: @megs.notes
Saturday, May 21st: Instagram: @wovenfromwords
Sunday, May 22nd: Instagram: @thriftybookworm
Monday, May 23rd: Instagram: @shook_sbooks
Tuesday, May 24th: Instagram: @thebookishalix
Wednesday, May 25th: Instagram: @myinfinitetbr
Friday, May 27th: Instagram: @gracesbookblog2
Saturday, May 28th: Instagram: @jenniaahava
Sunday, May 29th: Instagram: @bookapotamus
Monday, May 30th: Instagram: @cozy.coffee.reads
Wednesday, June 1st: Instagram: @sweettea_and_a_book
Thursday, June 2nd: Instagram: @karendeeandabc