About On Earth As In Heaven
• Publisher: HarperOne (March 1, 2022)
• Hardcover: 400 pages
Today's leading Bible scholar, Anglican bishop, and acclaimed author N. T. Wright returns with a collection of pastoral excerpts, carefully curated from his widely celebrated books, that will inspire those wanting to cultivate a life "on earth as it is in heaven." 
Modern pastors and their flocks have long considered N. T. Wright a role model for being a thoughtful Christian in today's world. His bestselling books, including Simply Christian, Surprised by Hope, Simply Jesus, and After You Believe, have guided Christians in their belief and practice of the faith. Now, Christians can rely on his wisdom to guide them through each day of their lives with this thoughtful book of daily meditations, featuring short selections from his classic works.
With reflections on themes such as faith, mission, character, and God's work in the world, these daily meditations will invigorate and uplift Christians in their search to live their faith authentically and biblically in today's world.
Social Media
Please use the hashtag #OnEarthAsInHeaven and tag @tlcbooktours, @harperonebooks, and @ntwrightonline.

Purchase Links
About N. T. Wright
N. T. Wright is the former Bishop of Durham in the Church of England and one of the world's leading Bible scholars. He serves as the chair of New Testament and Early Christianity at the School of Divinity at the University of St. Andrews as well as Senior Research Fellow at Wycliffe Hall, Oxford University. He has been featured on ABC News, Dateline, The Colbert Report, and Fresh Air. Wright is the award-winning author of many books, including Paul: A Biography, Simply Christian, Surprised by Hope, The Day the Revolution Began, Simply Jesus, After You Believe, and Scripture and the Authority of God.
You can follow N. T. Wright on his Instagram.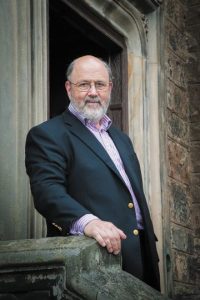 Instagram Features
Wednesday, March 2nd: Instagram: @shejustlovesbooks
Wednesday, March 2nd: Instagram: @lovemybooks2020
Thursday, March 3rd: Instagram: @literannie
Saturday, March 5th: Instagram: @shobizreads
Tuesday, March 8th: Instagram: @createexploreread
Wednesday, March 9th: Instagram: @reading.is.your.destiny
Friday, March 11th: Instagram: @cozy.coffee.reads
Monday, March 14th: Instagram: @what.ems.reading