About The Hidden Child
• Publisher: William Morrow (October 19, 2021)
• Paperback: 480 pages
In this new historical novel by the author of Daughter of the Reich, Londoners Eleanor and Edward Hamilton have it all. But the 1929 financial crash is looming, and they're harboring a shameful secret. How far are they willing to go to protect their charmed life? 
Eleanor Hamilton is happily married and mother to a beautiful four-year-old girl, Mabel. Her husband, Edward, is a leading light in the burgeoning Eugenics movement, which is designing the very ideas that will soon be embraced by Hitler.
But when their daughter develops debilitating epileptic seizures, their world fractures. Mabel's shameful illness must be hidden or Edward's life's work and the family's honor will be in jeopardy.
When Eleanor discovers Edward has been keeping secrets, she calls into question everything she believed about genetic inferiority, and her previous unshakeable faith in her husband disintegrates. Alarmed, distressed, and no longer able to bear the family's burden, she takes matters into her own hands.
Inspired by her personal experience, author Louise Fein illuminates moral and ethical issues of an era shaped by xenophobia, prejudice, fear, and well-intentioned yet flawed science. Vividly rendered, deeply affecting, and impeccably researched, The Hidden Child is a sweeping story and a richly drawn portrait of a family torn apart by shame, deceit, and dangerous ideals.
Social Media
Please use the hashtag #TheHiddenChild and tag @tlcbooktours, @williammorrowbooks, and @louisefeinauthor.

Purchase Links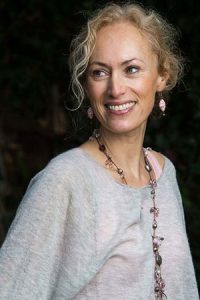 About Louise Fein
Louise was born and brought up near London. After a law degree at Southampton University, she worked in Hong Kong and Australia, and enjoyed travelling the world before returning to London to settle down to a career in law and banking. She holds a master's degree in creative writing from St Mary's University, London. Louise lives in the beautiful Surrey countryside with her husband, three children and small dog.
Find out more about Louise at her website, and connect with her on Facebook, Twitter, and Instagram.
Instagram Features
Tuesday, October 12th: Instagram: @everything.is.words
Tuesday, October 12th: Instagram: @bookoholiccafe
Wednesday, October 13th: Instagram: @reading.with.my.goldens
Thursday, October 14th: Instagram: @bryantparkbooks
Friday, October 15th: Instagram: @laurasnextchapter
Sunday, October 17th: Instagram: @bookshelfmomma
Monday, October 18th: Instagram: @bookish.bethany
Tuesday, October 19th: Instagram: @wonderousreads
Wednesday, October 20th: Instagram: @thebookend.diner
Thursday, October 21st: Instagram: @irishgirliereads