About The Killings at Kingfisher Hill 
• Publisher: William Morrow
• Paperback: 288 pages
The world's greatest detective, Hercule Poirot—legendary star of Agatha Christie's Murder on the Orient Express and Death on the Nile—returns to solve a delectably twisty mystery in this "masterful and multi-layered puzzle…adding a new dimension to a much-loved series" (NPR).
"Yet again, the diminutive man with the little gray cells delivers the goods." —Wall Street Journal
Hercule Poirot is traveling by luxury passenger coach from London to the exclusive Kingfisher Hill estate. Richard Devonport has summoned the renowned detective to prove that his fiancée, Helen, is innocent of the murder of his brother, Frank. Poirot will have only days to investigate before Helen is hanged, but there is one strange condition attached: he must conceal his true reason for being there from the rest of the Devonport family.
The coach is forced to stop when a distressed woman demands to get off, insisting that if she stays in her seat, she will be murdered. Although the rest of the journey passes without anyone being harmed, Poirot's curiosity is aroused, and his fears are later confirmed when a body is discovered with a macabre note attached . . .
Could this new murder and the peculiar incident on the coach be clues to solving the mystery of who killed Frank Devonport? And if Helen is innocent, can Poirot find the true culprit in time to save her from the gallows?
Social Media
Please use the hashtag #TheKillingsAtKingfisherHill, #agathachristie, and #herculepoirot, and tag @tlcbooktours, @williammorrowbooks, and @sophiehannahwriter.

Purchase Links
About Agatha Christie
Agatha Christie is the most widely published author of all time, outsold only by the Bible and Shakespeare. Her books have sold more than a billion copies in English and another billion in a hundred foreign languages. She died in 1976.
Learn more about Agatha Christie through her official website.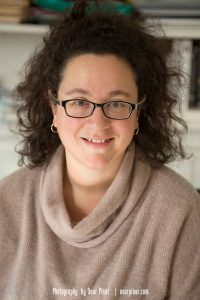 About Sophie Hannah
Sophie Hannah is an internationally bestselling crime fiction writer. Her crime novels have been translated into 34 languages and published in 51 countries. Her psychological thriller The Carrier won the Specsavers National Book Award for Crime Thriller of the Year in 2013. In 2014 and 2016, Sophie published The Monogram Murders and Closed Casket, the first new Hercule Poirot mysteries since Agatha Christie's death, both of which were national and international bestsellers. Sophie's novels The Point of Rescue and The Other Half Lives have been adapted for television as Case Sensitive, starring Olivia Williams and Darren Boyd. Sophie is also a bestselling poet who has been shortlisted for the TS Eliot award. Her poetry is studied at GCSE and A-level throughout the UK. Sophie is an Honorary Fellow of Lucy Cavendish College, Cambridge. She lives in Cambridge with her husband, two children and dog.
Connect with Sophie Hannah through her website, or follow her on Facebook, Instagram, or Twitter.
Instagram Features
Tuesday, September 7th: Instagram: @diariesofabibliophile
Wednesday, September 8th: Instagram: @thriftybookworm
Wednesday, September 8th: Instagram: @bookoholiccafe
Thursday, September 9th: Instagram: @plotsandwine
Friday, September 10th: Instagram: @reading_with_nicole
Saturday, September 11th: Instagram: @radusreads
Sunday, September 12th: Instagram: @montana_reads
Tuesday, September 14th: Instagram: @read_with_steph