About The Killing Kind
• Publisher: HarperCollins (September 21, 2021)
• Hardcover: 480 pages
He tells you you're special…
As a barrister, Ingrid Lewis is used to dealing with tricky clients, but no one has ever come close to John Webster. After Ingrid defended Webster against a stalking charge, he then turned on her – following her, ruining her relationship, even destroying her home.
He tells you he wants to protect you…
Now, Ingrid believes she has finally escaped his clutches. But when one of her colleagues is run down on a busy London road, Ingrid is sure she was the intended victim. And then Webster shows up at her door…
But can you believe him?
Webster claims Ingrid is in danger – and that only he can protect her. Stalker or saviour? Murderer or protector? The clock is ticking for Ingrid to decide. Because the killer is ready to strike again.
Social Media
Please use the hashtag #TheKillingKind, and tag @tlcbooktours and @harpercollins360.

Purchase Links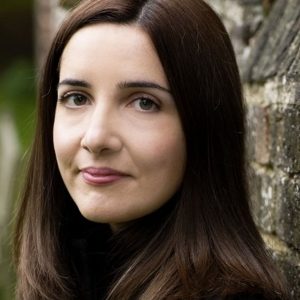 About Jane Casey
JANE CASEY is the author of the Maeve Kerrigan novels (Let the Dead Speak, After the Fire) and the Jess Tennant Mysteries (Hide and Seek, Bet Your Life). A graduate of Oxford she also has received a M. Phil from Trinity College, Dublin. Born and raised in Dublin, she lives in London where she works as an editor.
Find out more about Jane on her Twitter and Facebook.
Review Stops
Tuesday, September 21st: Laura's Reviews
Wednesday, September 22nd: JulzReads
Thursday, September 23rd: Booked on a Feeling
Friday, September 24th: Kahakai Kitchen
Tuesday, September 28th: Instagram: @readyourworriesaway
Wednesday, September 29th: Instagram: @laurasnextchapter
Monday, October 4th: A Bookish Way of Life
Tuesday, October 5th: Instagram: @bryantparkbooks
Wednesday, October 6th: Instagram: @bookdragon217
Thursday, October 7th: Helen's Book Blog