About To Tell You The Truth
• Publisher: William Morrow (August 10, 2021)
• Paperback: 320 pages
The acclaimed author of The Nanny and What She Knew—hailed by stalwarts including Ruth Ware, Liane Moriarty, Tess Gerritsen, and Shari Lapena—returns with another serpentine thriller that cleverly blends atmosphere, tarnished memories, mystery, and twisty secrets from the past into a potent, intense read that will leave you questioning everything you believe.
To tell you the truth . . . everybody lies.
Lucy Harper's talent for writing bestselling novels has given her fame, fortune and millions of fans.  It's also given her Dan, her needy, jealous husband whose own writing career has gone precisely nowhere.
Now Dan has vanished. But this isn't the first time that someone has disappeared from Lucy's life. Three decades ago, her little brother Teddy also went missing and was never found. Lucy, the only witness, helplessly spun fantasy after fantasy about Teddy's disappearance, to the detectives' fury and her parents' despair. That was the start of her ability to tell a story—a talent she has profited from greatly.
But now Lucy's a grown woman who can't hide behind fiction any longer. The world is watching, and her whole life is under intense scrutiny. A life full of stories, some more believable than others. Could she have hurt Teddy?  Did she kill Dan?  Finally, now, Lucy Harper's going to tell the truth.
Cross her heart.
And hope to die.
Social Media
Please use the hashtag #ToTellYouTheTruth, and tag @tlcbooktours, @williammorrowbooks, and @gillymacmillan.

Purchase Links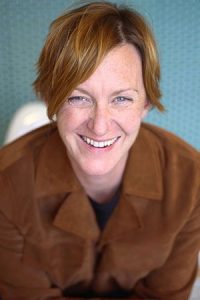 About Gilly Macmillan
Gilly Macmillan is the internationally bestselling author of What She Knew, The Perfect Girl, Odd Child Out, I Know You Know, and The Nanny. She resides in Bristol, England.
Find out more about Gilly at her website, and connect with her on Facebook, Instagram, and Twitter.
Instagram Features
Tuesday, August 10th: Instagram: @montana_reads
Wednesday, August 11th: Instagram: @tbretc
Thursday, August 12th: Instagram: @nikkihrose
Friday, August 13th: Instagram: @barkingaboutbooks
Saturday, August 14th: Instagram: @diariesofabibliophile
Sunday, August 15th: Instagram: @read.write.coffee
Monday, August 16th: Instagram: @laurasnextchapter