About Lost and Found Family
• Publisher: William Morrow (July 6, 2021)
• Paperback: 400 pages

If you love Jill Shalvis, Lori Wilde, and Susan Mallery, then you won't want to miss New York Times bestselling author Jennifer Ryan's riveting new novel about family, secrets, and a woman ready to embrace who she really is by facing down her past.
As Sara Anderson drives up to the house in Carmel, she knows she's on an impossible quest to make peace with the one person who truly hate her. For years, Sara has hidden the truth about her late husband's lies from their children and their grandmother. When her mother-in-law, Margaret, threatens her with legal action to see the boys, Sara strikes a bargain: she'll bring them for a six-week visit, hoping the boys, at least, will find connection and happiness with their extended family.
It doesn't help that attorney and part-time rancher Luke Thompson lives right next door, and as an old friend of the family's he's agreed to investigate Sara's past. Luke doesn't feel comfortable poking around in the very successful tech CEO's private life. What he finds is a truth very different from the one he's been led to believe. Far from being cold and unloving, Sara is devoted to her boys and as at home on the ranch as she is in a boardroom.
All Sarah ever wanted was a family, and all Luke wants now is her love. The time has come to reveal the terrible secrets that have been kept for so long. In losing the past, a new love—and family—can be found.
Social Media
Please use the hashtag #LostAndFoundFamily, and tag @tlcbooktours, @jenniferryan_author, and @williammorrowbooks.

Purchase Links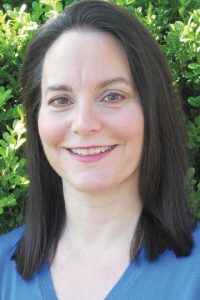 About Jennifer Ryan
New York Times and USA Today bestselling author Jennifer Ryan writes suspenseful contemporary romances about everyday people who do extraordinary things. Her deeply emotional love stories are filled with high stakes and higher drama, love, family, friendship, and the happily-ever-after we all hope to find.
Jennifer lives in the San Francisco Bay Area with her husband and three children. When she finally leaves those fictional worlds, you'll find her in the garden, playing in the dirt and daydreaming about people who live only in her head, until she puts them on paper.
Find out more about Jennifer on her website, and Instagram, Facebook, and Twitter.
Instagram Features
Wednesday, July 14th: Instagram: @shobizreads
Monday, August 2nd: Instagram: @readingmama_reviews
Sunday, August 22nd: Instagram: @bookishbadassthings
Wednesday, August 25th: Instagram: @bookshelfmomma
Wednesday, August 25th: Instagram: @plotsandwine
Monday, August 30th: Instagram: @delightfullybooked
Sunday, September 26th: Instagram: @stumblingintobooks