About Fed Up!
• Publisher: Harriman House (May 4, 2021)
• Hardcover: 248 pages
Fed Up! tells the story of a global macro trader working amidst the greatest market panic we have seen since the Great Depression. As the COVID-19 pandemic spreads across the world, readers are taken through the late-stage decadence of an exuberant market bubble to the depths of the market crash and into the early innings of a recovery. It provides readers with a front row seat on trading activity, allowing them to experience the heartbeat of the markets.
It's also about money and opportunity. It's about the moral dilemma of a man who is struggling as he reaches his own peak. Readers will experience the frenetic pace of life as a trader and will connect with the protagonist, experiencing his struggle to balance his personal values with the compromised values of the world around him. It shines a light on the largest policy issues confronting the U.S., while offering an entertaining and humorous look at the guys and gals who are the new market operators.
This riveting account of the 2020 market crash from inside the mind of a global macro trader will serve as an exciting, nail-biting record of current times. It is about making fortunes while the world slips into misfortune.
Will he beat the markets or will the markets beat him?
Social Media
Please use the hashtag #FedUp and tag @tlcbooktours and @harrimanhousepublishing.

Purchase Links
About Colin Lancaster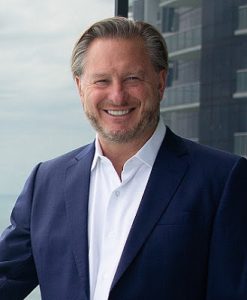 Colin Lancaster is a 25-year Wall Street professional. He has run two of the highest profile global macro businesses for the top-performing hedge funds in the world and has worked directly for a number of the icons of the investing world. Most recently he was Head of Macro Strategies at Citadel and prior to that he was Head of Macro at Balyasny Asset Management. He has managed investment operations in London, New York, Hong Kong, Singapore, Chicago, and San Francisco. Colin is a graduate of Princeton University and is a lawyer by original training. He and his wife have three daughters. In his spare time, he enjoys yoga and reading.
Review Stops
Thursday, July 1st: Instagram: @everything.is.words
Thursday, July 8th: bookchickdi
Wednesday, July 14th: Instagram: @jills_bookish_life
Friday, July 16th: Instagram: @wonderousreads
Tuesday, August 3rd: Instagram: @what.ems.reading