About Love On The Line
• Publisher: William Morrow (August 3, 2021)
• Paperback: 384 pages
Identity, attitudes, and culture collide as a mother and daughter's values and backgrounds are challenged by everyone around them in this newly updated version of a Laura Castoro classic.
Thea Morgan—no, Thornton—is thrilled about starting life with her new husband Xavier. After so many years apart, it was truly a blessing that they found each other again. But the new life is going to take some adjustment.
Used to being high-powered lawyer, Thea is having difficulty balancing that with her new role as the preacher's wife in small town Arkansas. And the townspeople in Xavier's new parish are watching her life a hawk—most of all, Mrs. Hattie Patterson, the chairwoman of Pastoral Relations Committee, who has her own ideas about how things should be done. With her demanding job and light skin, Thea will have to go far to prove to the people—Mrs. Hattie—of St. Hurricane AME Church that she can be who she is and still be one of them.
On the other side of the country, Thea's daughter Jesse is having an identity crisis of her own. Off at college and away from those who've known her for her entire life, Jesse has the chance to reinvent herself. But is it a chance worth taking? The child of a light-skinned black woman and a white man, Jesse has blond hair and blue eyes. No one would know her heritage if she didn't tell them, leaving Jesse to face a difficult realization: is she forging a new path in life, free of any preconceived notions? Or is she hiding her identity and denying her roots?
With skill and grace, Laura Castoro deftly examines issues of race and women's place in the world that fans, new and old, will revel in for years to come.
Social Media
Please use the hashtag #LoveOnTheLine, and tag @tlcbooktours and @williammorrowbooks.

Purchase Links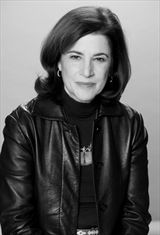 About Laura Castoro
Laura Parker Castoro is a best-selling author with thirty-nine (39) books published in the U.S.. Her work has also been published in fifteen (15) foreign languages.
"Being a writer is the best thing in the world. You spend your days working with characters you've created, making them do and say things you think they should. If you're lucky, they listen. If you're even luckier, you get paid."
Laura began her career writing historical and contemporary romance as Laura Parker. Her first title was SILKS AND SABERS (May 1980, Dell). She went on to write novels in others genres: western, saga, romantic suspense, YA non-fiction, African American, and mainstream. Her most recent works include LOVE ON THE LINE , COUGAR TALES Anthology, and a re-issue of ROSE OF THE MISTS.
Other recent novels by Laura Castoro include humorous looks at the contemporary life, loves, and trials of women of "a certain age". These include A NEW LU and ICING ON THE CAKE. Both are available as ebooks.
Instagram Features
Tuesday, August 3rd: Instagram: @whatalyssareads
Wednesday, August 4th: Instagram: @livingmybestbooklife
Wednesday, August 4th: Instagram: @bookoholiccafe
Thursday, August 5th: Instagram: @jenguerdy
Monday, August 9th: Instagram: @totahlybooked
Tuesday, August 10th: Instagram: @allbookedup95
Wednesday, August 11th: Instagram: @hillysreads
Monday, August 16th: Instagram: @thebohobookblogger