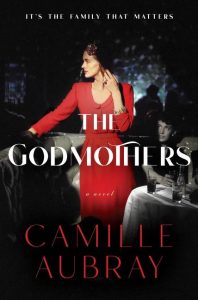 About The Godmothers
• Publisher: William Morrow (June 15, 2021)
• Hardcover: 432 pages
Big Little Lies set in World War II era Greenwich Village! An irresistible, suspenseful novel about four women who marry into an elegant, prosperous Italian family, and then must take charge of the family's business when their husbands are forced to leave them during the war.
Meet the Godmothers: Filomena is a clever and resourceful war refugee with a childhood secret, who comes to America to wed Mario, the family's favored son. Amie, a beautiful and dreamy French girl from upstate New York, escapes an abusive husband after falling in love with Johnny, the oldest of the brothers. Lucy, a tough-as-nails Irish nurse, ran away from a strict girls' home and marries Frankie, the sensuous middle son. And the glamorous Petrina, the family's only daughter, graduates with honors from Barnard College despite a past trauma that nearly caused a family scandal.
All four women become godmothers to one another's children, finding hope and shelter in this prosperous family and their sumptuous Greenwich Village home, and enjoying New York life with its fine dining, opulent department stores and sophisticated nightclubs.
But the women's secret pasts lead to unforeseen consequences and betrayals that threaten to unravel all their carefully laid plans. And when their husbands are forced to leave them during the second World War, the Godmothers must unexpectedly contend with notorious gangsters like Frank Costello and Lucky Luciano who run the streets of New York City.
Refusing to merely imitate the world of men, the four Godmothers learn to put aside their differences and grudges so that they can work together to protect their loved ones, and to find their own unique paths to success, love, forgiveness, and the futures they've always dreamed of.
Social Media
Please use the hashtag #TheGodmothers and tag @tlcbooktours and @williammorrowbooks.

Purchase Links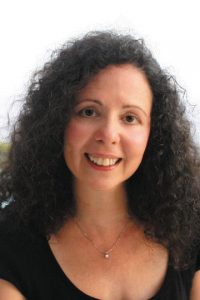 About Camille Aubray
Camille Aubray is the author of the novel, COOKING FOR PICASSO, which was chosen for People Magazine's "People Picks the Best New Books", and the Indie Next Reading Groups List. Aubray was an Edward Albee Foundation Fellowship winner and a writer-in-residence at the Karolyi Foundation in the South of France. She studied writing with her mentor Margaret Atwood at Humber College in Toronto, and was a finalist for the Pushcart Press Editors' Book Award and the Eugene O'Neill National Playwrights Conference. To learn more about Camille Aubray and to see events, photos, recipes and the locales that inspired her novels, visit her at her website: www.camilleaubray.com .
Find out more about Camille on her website.
Instagram Features
Tuesday, June 15th: Instagram: @neverthless_she_reads
Wednesday, June 16th: Instagram: @reviewsshewrote
Thursday, June 17th: Instagram: @andrea.c.lowry.reads
Friday, June 18th: Instagram: @lyon.brit.andthebookshelf
Saturday, June 19th: Instagram: @thriftybookworm
Sunday, June 20th: Instagram: @readtowander
Monday, June 21st: Instagram: @k2reader
Tuesday, June 22nd: Instagram: @sarahandherbookshelves
Wednesday, June 23rd: Instagram: @booksbythecup