Paperback:
Publisher: Lake Union Publishing (August 10, 2021)
The USA Today bestselling author of When We Believed in Mermaids returns with a tale of two generations of women reconciling family secrets and past regrets.
Life's beautiful for seventysomething influencer Gloria Rose, in her Upper West Side loft with rooftop garden and scores of Instagram followers–until she gets word that her old flame has been arrested for art theft and forgery, and, knowing her own involvement in his misdeeds decades earlier, decides to flee. But that plan is complicated when the nieces she raised are thrown into crises of their own.
Willow, overshadowed by her notorious singer-songwriter mother, has come home to lick her wounds on the heels of a failed album and yet another disastrous relationship. Sam, prickly and fiercely independent, is on the verge of losing not only her beloved video game company but the man she loves, thanks to her inability to keep her always-simmering anger in check.
With the FBI closing in, Willow's career in shambles, and Sam's tribulations reaching a peak, each of the three woman will have to reckon with and reconcile their interwoven traumas, past loves, and the looming consequences that could either destroy their futures or bring them closer than ever.

Purchase Links
About Barbara O'Neal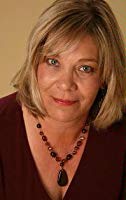 Barbara O'Neal is the author of twelve novels of women's fiction, including The Art of Inheriting Secrets, How to Bake a Perfect Life, and The All You Can Dream Buffet. Her award-winning books have been published in more than a dozen countries, including France, England, Poland, Australia, Turkey, Italy, Germany, and Brazil. She lives in the beautiful city of Colorado Springs with her beloved, a British endurance athlete who vows he'll never lose his accent.
Connect with Barbara
Instagram features:
Tuesday, August 10th: @girlsinbooks
Wednesday, August 11th: @mommaleighellensbooknook
Thursday, August 12th: @readingwithremy
Friday, August 13th: @booksloveandunderstanding
Saturday, August 14th: @nurse_bookie
Saturday, August 14th: @readsrandiread
Saturday, August 14th: @welovebigbooksandwecannotlie
Sunday, August 15th: @andrea.c.lowry.reads
Monday, August 16th: @bookapotamus
Tuesday, August 17th: @the.caffeinated.reader
Wednesday, August 18th: @bookswritingandmore
Thursday, August 19th: @biblioreviews
Friday, August 20th: @nsiabblog
Sunday, August 22nd: @kelly_hunsaker_reads
Tuesday, August 23rd: @readwithmason
Tuesday, August 24th: @fashionablyfifty
Wednesday, August 25th: @hotcocoareads
Thursday, August 26th: @lifeinlit
Saturday, August 28th: @boozy.bookstacker
Sunday, August 29th: @falling4romance
Reviews:
Monday, August 30th: @suethebookie
Monday, August 30th: Reading Reality
Wednesday, September 1st: Mom Loves Reading and @mom_loves_reading
Thursday, September 2nd: Not in Jersey and @notinjersey
Friday, September 3rd: @always_reading1
Monday, September 6th: @what.ems.reading
Tuesday, September 7th: Alyson's Bookish Thoughts and @alysonbookishthoughts
Tuesday, September 7th: @literannie
Wednesday, September 8th: @bookishcatsavant
Thursday, September 9th: @msanniecathryn
Friday, September 10th: @bryantparkbooks
Monday, September 13th: @mrs._lauras_lit
Tuesday, September 14th: Diary of a Stay at Home Mom
Wednesday, September 15th: @what.jenny.reads
Thursday, September 16th: @mamas_top_shelf
Thursday, September 16th: Run Wright and @karen_runwrightreads
Saturday, September 18th: @bookishly_overdue
Sunday, September 19th: Kahakai Kitchen
Monday, September 20th: Girl Who Reads
Tuesday, September 21st: @kristens.reading.nook
Wednesday, September 22nd: @shegabsaboutbooks
Thursday, September 23rd: @extrovertedforbooks
Friday, September 24th: @readingwithash