Publisher: Love Inspired (July 27, 2021)
For readers of Lilac Girls and The Lost Girls of Paris comes a captivating novel of resilience, as three generations of women battle to save their family's vineyard during WWII.
Champagne, 1939
Gabrielle Leblanc Dupree is taking her family's future into her hands. While she should be preparing for a lavish party to celebrate two centuries of champagne making, she secretly hides Chateau Fouché-Leblanc's most precious vintages behind a fake wall in the cellar in preparation for the looming war. But when she joins the resistance, the coveted champagne isn't the most dangerous secret her cellar must conceal…
A former Parisian socialite, Gabrielle's mother, Hélène, lost her husband to another war. Now her home has been requisitioned by the Germans, who pillage vineyards to satisfy the Third Reich's thirst for the finest champagne. There's even more at stake than Hélène dares admit. She has kept her heritage a secret…and no one is safe in Nazi-occupied France.
Josephine, the family matriarch, watches as her beloved vineyard faces its most difficult harvest yet. As her daughter-in-law and granddaughters contend with the enemies and unexpected allies in their midst, Josephine's deep faith leads to her own path of resistance.
Across years and continents, the Leblanc women will draw on their courage and wits, determined against all odds to preserve their lives, their freedom and their legacy…

Purchase Links
About Renee Ryan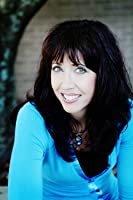 Renee Ryan grew up in a Florida beach town where she learned how to surf and skateboard very poorly. As a teenager, she gave up on both pursuits and began entertaining herself during countless hours of "laying-out" by reading all the classics.
After graduating college, with a degree in Economics and Religion, she explored various career opportunities at a Florida theme park and a modeling agency. She moved on to teach high school Economics, American Government and Latin while coaching award-winning cheerleading teams.
Connect with Renee
Reviews and excerpts:
Monday, July 19th: Susan Loves Books – review
Wednesday, July 21st: @hannah_reads – review
Wednesday, July 21st: @olivias.bookish.world – review
Wednesday, July 21st: Bewitched Bookworms – excerpt
Thursday, July 22nd: @travelerswife4life – review
Thursday, July 22nd: A Baker's Perspective – review & excerpt
Friday, July 23rd: @mommaleighellensbooknook – review & excerpt
Saturday, July 24th: @girl_loves_dogs_books_wine – review
Sunday, July 25th: @thebookscript – review
Monday, July 26th: Nurse Bookie and @nurse_bookie – review & excerpt
Monday, July 26th: @arrow_reads – review
Wednesday, July 28th: @booksloveandunderstanding – review
Thursday, July 29th: Books Cooks Looks – excerpt
Friday, July 30th: @andrea.c.lowry.reads – review
Friday, July 30th: Kahakai Kitchen – review & excerpt
Saturday, July 31st: @bookscoffeephotography – review
Monday, August 2nd: Musings of a Sassy Bookish Mama – excerpt
Wednesday, August 11th: Books & Benches – excerpt
Tuesday, August 24th: @falling4romance – review