About The Ocean at the End of the Lane
• Publisher: William Morrow Paperbacks; Reprint edition (May 18, 2021)
• Paperback: 192 pages
From #1 New York Times bestselling author Neil Gaiman, a haunting novel that explores the awesome power of memory, friendship, and sacrifice?one of ten classic Gaiman works repackaged with elegant original watercolor art by acclaimed artist Henry Sene Yee
"A novel about the truths—some wonderful, some terrible—that children know and adults do not." —Time Magazine
Returning to his childhood home to attend a funeral, a middle-aged man is drawn back to a place once alive with monsters and magic; to a past where the impossible is all too frighteningly real . . .
A haunting meditation on memory, wonder, friendship, and sacrifice, The Ocean at the End of the Lane, which was named "Book of the Year" by the UK National Book Awards, is a groundbreaking triumph of storytelling as delicate as a butterfly's wing and as menacing as a knife in the dark.
Social Media
Please use the hashtag #TheOceanAtTheEndOfTheLane, and tag @tlcbooktours, @williammorrowbooks, and @neilhimself.

Purchase Links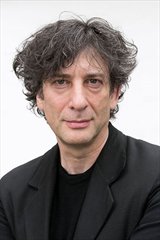 About Neil Gaiman
Neil Gaiman is a #1 New York Times bestselling author of books for children and adults whose award-winning titles include Norse Mythology, American Gods, The Graveyard Book, Good Omens (with Terry Pratchett), Coraline, and The Sandman graphic novels. Neil Gaiman is a Goodwill Ambassador for UNHCR and Professor in the Arts at Bard College.
Find out more about Neil at his website, find all his books at his online bookstore, and follow him on Facebook, tumblr, Twitter, Instagram, and his blog.
Instagram Features
Tuesday, May 18th: Instagram: @hooked.by.books
Wednesday, May 19th: Instagram: @createexploreread
Thursday, May 20th: Instagram: @read.write.coffee
Friday, May 21st: Instagram: @hotcocoareads
Saturday, May 22nd: Instagram: @nurse_bookie
Monday, May 24th: Instagram: @bluntscissorsbookreviews
Tuesday, May 25th: Instagram: @essentiallybooked