About My Ride or Die
• Publisher: William Morrow Paperbacks (April 20, 2021)
• Paperback: 336 pages
A timely and hilarious millennial women's fiction novel about two friends who decide to give up their search for a perfect man and devote their lives to each other—but their careful plan soon begins to unravel with unexpected consequences. 
Fall in love.
Get married.
Turn to your female friends to be truly understood.
Friends for over a decade, Amanda and Sophie decide it's time to flip the script. Why not spend their lives with each other and keep men on the side for fun, sex, and occasionally fixing things around the house?
Amanda is a lawyer who excels in her professional life but crumbles at the slightest sign of a common cold. Sophie is an aspiring artist who has lived all over the world and doesn't crumble, period. Together, they've been through it all. But when their romantic lives implode at the same time, they decide enough is enough. Enough pretending that traditional relationships work for everyone. Enough fantasizing about an old-fashioned ideal.
They decide to form an alliance: They will rely on each other and give men the secondary role that they deserve. And much to their surprise, it actually works. They fix up a run-down brownstone and create the home they've always wanted. Soon, they have love and emotional support as well as a wide variety of male "crushes" on the side. But when one of their crushes becomes something more, Amanda and Sophie must reconsider the life they've begun to build and how far they're willing to go to keep it.
In this brilliantly funny novel, Leslie Cohen asks: must friendship always be second to love? This is female friendship at its finest. Smart. Witty. And no holds barred.
"A delightful story of female friendship that will have you reaching for your phone to call your best friend."–Jill Shalvis, New York Times bestselling author
Social Media
Please use the hashtag #MyRideOrDie, and tag @tlcbooktours, @williammorrowbooks, and @sortafunnystory.

Purchase Links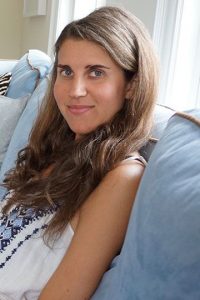 About Leslie Cohen
Leslie Cohen was born and raised in New York. She studied fiction at Columbia University. She is the author of This Love Story Will Self-Destruct.
Follow Leslie on Twitter and Instagram.
Instagram Features
Tuesday, April 20th: Instagram: @nsiabblog
Wednesday, April 21st: Instagram: @readwithjamie
Thursday, April 22nd: Instagram: @my_read_feed
Friday, April 23rd: Instagram: @jill_chilland_read
Saturday, April 24th: Instagram: @fearyourex
Sunday, April 25th: Instagram: @allthebooksandchocolate
Monday, April 26th: Instagram: @nurse_bookie
Tuesday, April 27th: Instagram: @sunflower_book_lover