About Anywhere for You
• Publisher: William Morrow (April 6, 2021)
• Hardcover: 368 pages
"A stylish and confident new voice—readers are going to love discovering Abbie Greaves." — Louise Candlish, internationally bestselling author of Our House and Those People
A poignant and thrilling love story about one woman's decade-long search to reconnect with the love of her life who disappeared without a trace—a stirring and heartfelt page-turner from the critically acclaimed author of The Silent Treatment. 
The straphangers of Ealing Broadway station are familiar with Mary O'Connor, the woman who appears every day to watch the droves of busy commuters. But Mary never asks anything from anyone. She only holds out a sign bearing a heartrending message: Come Home Jim.
While others pass her by without a thought, Alice, a junior reporter at the Ealing Bugle, asks Mary to tell her story. Many years ago, Mary met the charming and romantic Jim Whitnell. She was certain she'd found her other half, until one day he vanished without any explanation. But Mary believes that Jim isn't a cad, that he truly loved her and will return—especially because she's recently received grainy phone calls from him saying he misses her.
Touched but also suspicious, Alice quietly begins her own investigation into Jim's disappearance, unraveling a decade-long story filled with desire, heartbreak, and hope. With Greaves's signature warmth and charm, Anywhere for You is a romantic and immensely moving novel about the enduring power of love and finding happiness in unexpected places.
Social Media
Please use the hashtag #AnywhereForYou, and tag @tlcbooktours, @williammorrowbooks, and @abbiegreavesauthor.
Purchase Links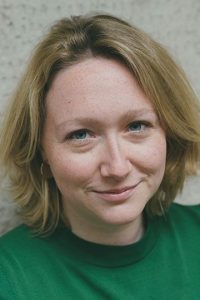 About Abbie Greaves
Abbie Greaves is the author of The Silent Treatment. She studied English Literature at the University of Cambridge. She worked in publishing for three years before leaving to focus on writing. She lives in the UK.
Find out more about Abbie at her website, and connect with her on Twitter and Instagram.
Instagram Features
Tuesday, April 6th: Instagram: @nurse_bookie
Wednesday, April 7th: Instagram: @nsiabblog
Wednesday, April 7th: Instagram: @kraysbookclub
Thursday, April 8th: Instagram: @mrsboomreads
Friday, April 9th: Instagram: @readwithjamie
Sunday, April 11th: Instagram: @lostinastack
Monday, April 12th: Instagram: @barksbeachesbooks
Tuesday, April 13th: Instagram: @sarahandherbookshelves
Wednesday, April 14th: Instagram: @suzysbookshelf
Wednesday, April 14th: Instagram: @my_read_feed