About The Windsor Knot
• Publisher: William Morrow (March 9, 2021)
• Hardcover: 288 pages
"[A] pitch-perfect murder mystery… If The Crown were crossed with Miss Marple…, the result would probably be something like this charming whodunnit." – Ruth Ware, author of One by One
The first book in a highly original and delightfully clever crime series in which Queen Elizabeth II secretly solves crimes while carrying out her royal duties.
It is the early spring of 2016 and Queen Elizabeth is at Windsor Castle in advance of her 90th birthday celebrations. But the preparations are interrupted when a guest is found dead in one of the Castle bedrooms. The scene suggests the young Russian pianist strangled himself, but a badly tied knot leads MI5 to suspect foul play was involved. The Queen leaves the investigation to the professionals—until their suspicions point them in the wrong direction.
Unhappy at the mishandling of the case and concerned for her staff's morale, the monarch decides to discreetly take matters into her own hands. With help from her Assistant Private Secretary, Rozie Oshodi, a British Nigerian and recent officer in the Royal Horse Artillery, the Queen secretly begins making inquiries. As she carries out her royal duties with her usual aplomb, no one in the Royal Household, the government, or the public knows that the resolute Elizabeth will use her keen eye, quick mind, and steady nerve to bring a murderer to justice.
SJ Bennett captures Queen Elizabeth's voice with skill, nuance, wit, and genuine charm in this imaginative and engaging mystery that portrays Her Majesty as she's rarely seen: kind yet worldly, decisive, shrewd, and most importantly a great judge of character.
Social Media
Please use the hashtag #TheWindsorKnot, and tag @tlcbooktours, @williammorrowbooks, and @sophiabennett_writer.

Purchase Links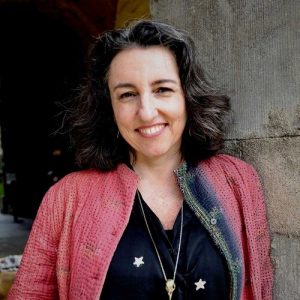 About SJ Bennett
SJ Bennett gained her PhD in Italian Literature from the University of Cambridge and was a strategy consultant at McKinsey & Co before becoming a professional writer. She has published ten books for teenagers, winning the Times/Chicken House Competition for Threads in 2009 and the Romantic Novel of the Year award for Love Song in 2017.
You can find her at www.sjbennettbooks.com, on Twitter as @sophiabennett and on Instagram as @sophiabennett_writer.
Instagram Features
Tuesday, March 9th: Instagram: @nurse_bookie
Wednesday, March 10th: Instagram: @jill_chilland_read
Thursday, March 11th: Instagram: @lyon.brit.andthebookshelf
Friday, March 12th: Instagram: @intentionallybookish
Saturday, March 13th: Instagram: @irishgirliereads
Sunday, March 14th: Instagram: @theliteraryvogue
Monday, March 15th: Instagram: @mrsboomreads
Wednesday, March 17th: Instagram: @talielovesbooks