Hardcover: 352 Pages
Publisher: Thomas Nelson (March 2, 2021)
Sometimes ordinary people do the most extraordinary things of all.
In the small, sleepy town of Moab, Florida, folks live for ice cream socials, Jackie Robinson, and the local paper's weekly gossip column. For decades, Sheriff Winston Browne has watched over Moab with a generous eye, and by now he's used to handling the daily dramas that keep life interesting for Moab's quirky residents. But just after Winston receives some terrible, life-altering news, a feisty little girl with mysterious origins shows up in his best friend's henhouse. Suddenly Winston has a child in desperate need of protection—as well as a secret of his own to keep.
With the help of Moab's goodhearted townsfolk, the humble and well-meaning Winston Browne still has some heroic things to do. He finds romance, family, and love in unexpected places. He stumbles upon adventure, searches his soul, and grapples with the past. In doing so, he just might discover what a life well-lived truly looks like.
Beloved writer Sean Dietrich—also known as Sean of the South—will warm your heart with this rich and nostalgic tale about community, kindness, and the meaning of the everyday incredible.

Purchase Links
About Sean Dietrich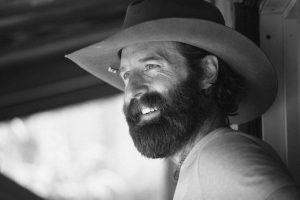 Sean Dietrich is a columnist, podcaster, speaker, and novelist, known for his commentary on life in the American South. His work has appeared in Southern Living, The Tallahassee Democrat, Good Grit, South Magazine, Yellowhammer News, The Bitter Southerner, Thom Magazine, and The Mobile Press Register, and he has authored ten books.
Connect with Sean
Instagram tour:
Monday, March 1st: @mommaleighellensbooknook
Tuesday, March 2nd: @savbeebooks
Tuesday, March 2nd: @kara.bookstagram
Wednesday, March 3rd: @giuliland
Thursday, March 4th: @bluntscissorsbookreviews
Thursday, March 4th: @readerofthewrittenword
Friday, March 5th: @meetmeinthestacks
Saturday, March 6th: @the.caffeinated.reader
Saturday, March 6th: @irishgirliereads
Sunday, March 7th: @chill_jilland_read
Monday, March 8th: @bookscallmyheart
Monday, March 8th: @booksloveandunderstanding
Tuesday, March 9th: @kelly_hunsaker_reads
Wednesday, March 10th: @books_faith_love
Wednesday, March 10th: @baytownbookie
Thursday, March 11th: @bookswithbean
Friday, March 12th: @mrsboomreads
Friday, March 12th: @booksandbackroads
Saturday, March 13th: @christina.marie.reads
Sunday, March 14th: @mynovelmenagerie
Monday, March 15th: @what.jenny.reads
Tuesday, March 16th: @bryantparkbooks
Tuesday, March 16th: @kpthebookworm
Wednesday, March 17th: @suethebookie
Thursday, March 18th: @readwithmason
Thursday, March 18th: @jenguerdy
Friday, March 19th: @workreadsleeprepeat
Saturday, March 20th: @nurse_bookie
Sunday, March 21st: @lyon.brit.andthebookshelf