Hardcover : 272 pages
Publisher : HarperCollins Leadership (January 19, 2021)
The 45 percent of American women who take career breaks know better than anyone that searching for a job—with its new modes of communication, new rules of discoverability, and new expectations—has changed rapidly in the last decade. This book lays out a clear path for anyone ready to re-enter the workforce.
On the job hunt? Don't just polish your resume—you better make sure your LinkedIn profile is updated. And, if you aren't getting responses from recruiters, chances are it's, because the robots  aren't selecting your profile because it's missing pertinent keywords. And, by the way, dress codes have changed and you'll need to know new technologies such as Slack and Google+ Hangouts.
Got it?
For many women re-entering the workforce after a career break, the job search world is a disorienting, confusing, and overwhelming place. Getting started is much easier when you know what the first step should be.
In Back to Business, career coaching and re-entry experts Nancy McSharry Jensen and Sarah Duenwald have put together a guide for women returning to the workplace.
Easy to understand and easy to put into practice, Back to Business teaches you how to:
Identify and talk about what you want, taking into account what you've been up to while on break.
Understand your personal brand, both in-person and online, and how your skills translate to the career you are looking for.
Become professionally relevant and gain confidence in your ability to return to the paid workforce.
Look for job opportunities while being productive and intentional with your time.
The authors understand through first-hand experience the anxiety of returning to work. They have helped hundreds of women facing the job search process to overcome the anxiety of what is often overwhelming life change.

Purchase Links
About the authors: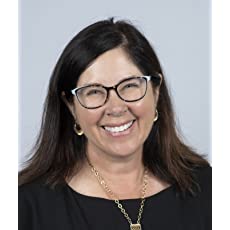 Nancy Jensen has launched businesses for IDG and Microsoft, served as an instructor at UW, and currently serves as CEO and Co-Founder of The Swing Shift. She's been featured in Forbes, The Huffington Post, at Seattle's infamous F-Bomb Breakfast Club and the Female Founders Alliance Champion Awards. The award-winning Swing Shift was a semi-finalist at Social Venture Partners Fast Pitch competition, and a finalist for Seattle Chamber's Women in Business Leadership awards. Nancy believes that women shouldn't be penalized for taking care of their families, committed to getting women into the workforce on their own terms, and dedicated to 100 percent pay parity.
Connect with Nancy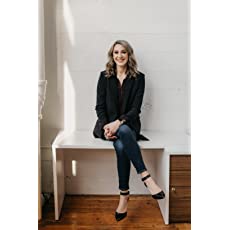 Sarah Duenwald has successfully focused on business development and sales operations in the software and high-tech consulting industry over the last decade. After the birth of her second child, Sarah took a brief career pause, and then decided she wanted to do something that gave back and made an impact so that she could stay relevant and have meaningful work on her resume. ?She co-founded The Swing Shift, where she drives Operations, Programming, and Partner Relationships. She believes it's imperative to change the perception of the modern workplace and works every day to empower women to take control of their careers.
Connect with Sarah
Instagram tour:
Monday, February 1st: @prose_and_palate – reposted at @tlcbooktours
Monday, February 1st: @nevertheless_she_reads
Wednesday, February 3rd: @theocbookgirl
Wednesday, February 3rd: @addie.yoder
Thursday, February 4th: @booksaremagictoo
Friday, February 5th: @fashionablyfifty
Saturday, February 6th: @shobizreads
Sunday, February 7th: @booksloveandunderstanding
Monday, February 8th: @karen_runwright and Run Wright
Tuesday, February 9th: @bookswithjams
Wednesday, February 10th: @kpthebookworm
Friday, February 12th: @dropandgivemenerdy
Saturday, February 13th: @books_and_broadway
Monday, February 15th: @suzysbookshelf
Monday, February 15th: @amysbooketlist
Tuesday, February 16th: @novelgossip
Wednesday, February 17th: @pages.for.sanity
Thursday, March 4th: @melanatedreader