About The Boy Who Harnessed the Wind
• Paperback: 320 pages
• Publisher: William Morrow; Illustrated Edition (July 27, 2010)
Now a Netflix Film, Starring and Directed by Chiwetel Ejiofor of 12 Years a Slave
William Kamkwamba was born in Malawi, a country where magic ruled and modern science was mystery. It was also a land withered by drought and hunger. But William had read about windmills, and he dreamed of building one that would bring to his small village a set of luxuries that only 2 percent of Malawians could enjoy: electricity and running water. His neighbors called him misala—crazy—but William refused to let go of his dreams. With a small pile of once-forgotten science textbooks; some scrap metal, tractor parts, and bicycle halves; and an armory of curiosity and determination, he embarked on a daring plan to forge an unlikely contraption and small miracle that would change the lives around him.
The Boy Who Harnessed the Wind is a remarkable true story about human inventiveness and its power to overcome crippling adversity. It will inspire anyone who doubts the power of one individual's ability to change his community and better the lives of those around him.
Social Media
Please use the hashtag #theboywhoharnessedthewind, and tag @tlcbooktours and @williammorrowbooks.

Purchase Links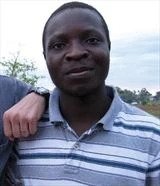 About William Kamkwamba
William Kamkwamba was a 2007 TED Global Fellow and a finalist for the Tech Museum Award. He is a student at Dartmouth College in Hanover, New Hampshire.
Find out more about William and his projects at his website.
About Bryan Mealer
Bryan Mealer is the author of All Things Must Fight to Live: Stories of War and Deliverance in Congo. He is a former Associated Press staff correspondent and his work has appeared in several magazines, including Harper's and Esquire. He lives in Brooklyn, New York.
Instagram Features
Monday, October 19th: Instagram: @why__read
Tuesday, October 20th: Instagram: @babygotbooks4life
Thursday, October 22nd: Instagram: @never_withouta_book
Friday, October 23rd: Instagram: @megsbookclub
Saturday, October 24th: Instagram: @thereadingcornerforall
Sunday, October 25th: Instagram: @shelovesthepages
Monday, October 26th: Instagram: @bookapotamus
Tuesday, October 27th: Instagram: @booksbythecup