About Wicked
• Hardcover: 448 pages
• Publisher: William Morrow (October 13, 2020)
"It's impossible to deny the magic of Gregory Maguire."—New York Newsday
A special 25th anniversary hardcover edition of the beloved multi-million-copy-bestselling novel and basis of the Tony Award–winning musical.
Gregory Maguire's groundbreaking New York Times bestseller redefines the land of Oz, its inhabitants, its Wizard, and the Emerald City, viewing the world created by L. Frank Baum through a darker and greener lens. Brilliantly inventive, Wicked offers a radical new portrait of one of the most feared and despised villains in all of literature: the universally maligned Wicked Witch of the West who, in Maguire's imaginative retelling, isn't nearly as black-hearted as we imagined.
Social Media
Please use the hashtag #wicked, and tag @tlcbooktours and @williammorrowbooks.

Purchase Links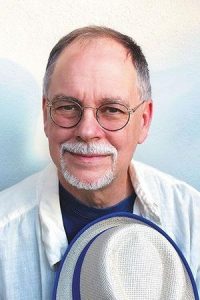 About Gregory Maguire
Gregory Maguire is the New York Times bestselling author of Confessions of an Ugly Stepsister; Lost; Mirror Mirror; and the Wicked Years, a series that includes Wicked, Son of a Witch, A Lion Among Men, and Out of Oz. Now a beloved classic, Wicked is the basis for a blockbuster Tony Award–winning Broadway musical. Maguire has lectured on art, literature, and culture both at home and abroad. He lives with his family near Boston, Massachusetts.
Find out more about Maguire at his website.
Instagram Features
Tuesday, October 13th: Instagram: @mommaleighellensbooknook
Wednesday, October 14th: Instagram: @nurse_bookie
Thursday, October 15th: Instagram: @shereadswithcats
Friday, October 16th: Instagram: @readwithmason
Saturday, October 17th: Instagram: @love.books.and.coffee
Sunday, October 18th: Instagram: @shejustlovesbooks
Thursday, October 22nd: Instagram: @thereadingchemist
Tuesday, October 20th: Instagram: @lostinastack
Wednesday, October 21st: Instagram: @barkingaboutbooks