About A Wild Winter Swan
• Hardcover: 240 pages
• Publisher: William Morrow (October 6, 2020)
After brilliantly reimagining the worlds of Oz, Wonderland, Dickensian London, and the Nutcracker, the New York Times bestselling author of Wicked turns his unconventional genius to Hans Christian Andersen's "The Wild Swans," transforming this classic tale into an Italian-American girl's poignant coming-of-age story, set amid the magic of Christmas in 1960s New York.
Following her brother's death and her mother's emotional breakdown, Laura now lives on the Upper East Side of Manhattan, in a lonely townhouse she shares with her old-world, strict, often querulous grandparents. But the arrangement may be temporary. The quiet, awkward teenager has been getting into trouble at home and has been expelled from her high school for throwing a record album at a popular girl who bullied her. When Christmas is over and the new year begins, Laura may find herself at boarding school in Montreal.
Nearly unmoored from reality through her panic and submerged grief, Laura is startled when a handsome swan boy with only one wing lands on her roof. Hiding him from her ever-bickering grandparents, Laura tries to build the swan boy a wing so he can fly home. But the task is too difficult to accomplish herself. Little does Laura know that her struggle to find help for her new friend parallels that of her grandparents, who are desperate for a distant relative's financial aid to save the family store.
As he explores themes of class, isolation, family, and the dangerous yearning to be saved by a power greater than ourselves, Gregory Maguire conjures a haunting, beautiful tale of magical realism that illuminates one young woman's heartbreak and hope as she begins the inevitable journey to adulthood.
Social Media
Please use the hashtag #awildwinterswan, and tag @tlcbooktours and @williammorrowbooks.

Purchase Links
HarperCollins | Amazon | Barnes & Noble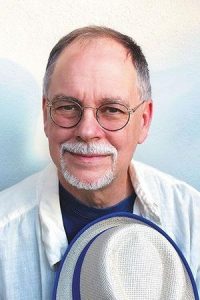 About Gregory Maguire
Gregory Maguire is the New York Times bestselling author of Confessions of an Ugly Stepsister; Lost; Mirror Mirror; and the Wicked Years, a series that includes Wicked, Son of a Witch, A Lion Among Men, and Out of Oz. Now a beloved classic, Wicked is the basis for a blockbuster Tony Award–winning Broadway musical. Maguire has lectured on art, literature, and culture both at home and abroad. He lives with his family near Boston, Massachusetts.
Find out more about Maguire at his website.
Instagram Features
Tuesday, October 6th: Instagram: @shereadswithcats
Wednesday, October 7th: Instagram: @suethebookie
Thursday, October 8th: Instagram: @ksquaredreads
Friday, October 9th: Instagram: @compulsivereadersblog
Saturday, October 10th: Instagram: @shejustlovesbooks
Sunday, October 11th: Instagram: @shelovesthepages
Monday, October 12th: Instagram: @barkingaboutbooks