Paperback: 352 Pages
Publisher: Kensington (November 24, 2020)
LONG LIVE THE QUEEN
 
Gemma Smythe dedicated her life to the glory of battle. With her fellow War Monks, she worshipped the war gods, rained destruction on her enemies, and raised the dead when the fancy took her. Until her sister Keeley became the prophesied Blacksmith Queen, and Gemma broke faith with her order to journey to the Amichai Mountain and fight by Keeley's side.
The Amichai warriors are an unruly, never-to-be-tamed lot, especially their leader-in-waiting, Quinn. But when the War Monks declare support for Gemma's ruthless younger sister Beatrix, the immaturity of her key ally is the least of Gemma's problems. She has to get to the grand masters, dispel their grudge against her, and persuade them to fight for Keeley and justice. If her conviction can't sway them, perhaps Quinn's irritating, irreverent, clearly unhinged, ferocity will win the day . . .

Purchase Links
About G.A. Aiken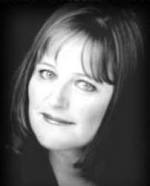 G.A. Aiken is the New York Times and USA Today bestselling author of the Dragon Kin Series and the Scarred Earth Saga. When she's not writing about sexy dragons and feminist blacksmiths, she's writing about hot wolf, lion, tiger, and other fang-filled predators as Shelly Laurenston, the acclaimed and bestselling author of the Pride series, the Call of Crows, and the Honey Badger Chronicles. Originally from Long Island, she now lives on the West Coast and spends most of her time writing and making sure her rescued Pitbull doesn't love everyone into a coma.
Connect with G.A.
Instagram tour:
Monday, November 23rd: @thecityofdarkclockwork
Monday, November 23rd: @barr_bookworms
Tuesday, November 24th: @ksquaredreads
Tuesday, November 24th: @thebookscript
Wednesday, November 25th: @bibliophile_nikki
Wednesday, November 25th: @fearyourex
Friday, November 27th: @metalheadreader
Friday, November 27th: @nsiabblog
Saturday, November 28th: @novelgrounds
Sunday, November 29th: @mixed_matched_socks
Monday, November 30th: @ireadtorelax
Monday, November 30th: @_ebl_inc_
Tuesday, December 1st: @readingmypages
Wednesday, December 2nd: @ifcatscouldread
Saturday, December 5th: @amybooketlist