Paperback: 336 Pages
Publisher: Kensington (October 27, 2020)
In these Texas-set stories of romance and adventure, the Civil War is over, Christmas is coming—and it's time for three rugged fighters to become lovers . . .
 
FATHER GOOSE
New York Times and USA Today Bestselling Author Jodi Thomas
Dispirited by war, when Trapper Morgan accepts a job hauling five little rich girls to Dallas, all he cares about is the money. He doesn't expect they'll awaken his spirit—or that their intriguing nursemaid, Carolina, will awaken his heart. And when danger strikes as Christmas Eve nears, he definitely doesn't expect Carolina and the girls to risk their lives—for him . . .
 
THE MISTLETOE PROMISE * Sharla Lovelace
A catastrophic storm, an ailing herd, and a failing cattle ranch have left Texas rancher Josie Bancroft in danger of losing everything her father worked for. Still, she'd rather die than merge with her neighbor rancher Benjamin Mason, the man who broke her heart years ago, on Christmas Eve. As old sparks fly and secrets are revealed, however, Ben is determined to help Josie—and prove that this time around can be different. That the misunderstandings of Christmas past need not define their future . . .
 
CHRISTMAS ROAD * Scarlett Dunn
Yellow Fever has hit Clint Mitchum's Texas hometown and taken his father and siblings, leaving Clint ever more cynical. Racing homeward to be by his mother's side, Clint finds only a note from her, asking that he help her caregiver, a young woman named Amelia. Assuming his mother has passed, in his grief Clint ventures out to search for Amelia—and finds the best of gifts—just in time for Christmas . . .

Purchase Links
About Jodi Thomas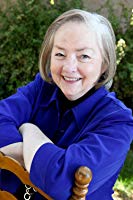 New York Times and USA Today's bestselling author Jodi Thomas has published over 30 books in both the historical romance and contemporary genres, the majority of which are set in her home state of Texas. Publishers Weekly calls her novels "Distinctive…Memorable," and that in her stories "[tension] rides high, mixed with humor and kisses more passionate than most full-on love scenes." In 2006, Romance Writers of America (RITA) inducted Thomas into the RWA Hall of Fame for winning her third RITA for THE TEXAN'S REWARD. She also received the National Readers' Choice Award in 2009 for TWISTED CREEK (2008) and TALL, DARK, AND TEXAN (2008). While continuing to work as a novelist, Thomas also functions as Writer in Residence at the West Texas A&M University campus, where she inspires students and alumni in their own writing pursuits.
Connect with Jodi
About Sharla Lovelace
Sharla Lovelace is the bestselling, award-winning author of sexy small-town love stories. Being a Texas girl through and through, she's proud to say she lives in Southeast Texas with her retired husband, a tricked-out golf cart, and two crazy dogs. She is the author of stand-alone novels including the bestselling Don't Let Go, the exciting Heart of the Storm series, and the fun and sexy Charmed in Texas series. For more about Sharla's books, visit SharlaLovelace.com.
Connect with Sharla
About Scarlett Dunn
Scarlett Dunn is the acclaimed author of historical Western romances including the Langtry Sisters series and the McBride Brothers trilogy. She lives in Kentucky surrounded by all manner of wildlife and enjoys long "God walks" where most inspiration strikes. Possessing an adventurous spirit, and a love of history, particularly the pioneers of the West, she has a special place in her heart for all cowboys, past and present.
Connect with Scarlett
Instagram tour:
Sunday, October 25th: @tlcbooktours – giveaway
Monday, October 26th: @booksloveandunderstanding
Tuesday, October 27th: @falling4romance
Tuesday, October 27th: @bookscallmyheart
Wednesday, October 28th: @babygotbooks13
Friday, October 30th: @mixed_matched_socks
Sunday, November 1st: @angelareadsbooks
Sunday, November 1st: @booksandbackroads
Monday, November 2nd: @jenguerdy
Wednesday, November 4th: @everlasting.charm