Pages: 448 Pages
Mass Market Paperback:  Zebra (September 29, 2020)
This Christmas, the best kind of trouble comes in threes: Three bestselling authors. Three stories of holiday romance. And three cowboys who are ready for love—whether they know it yet or not . . .
 
MISTLETOE COWBOY * Diana Palmer
Horse whisperer Parker doesn't drink, smoke, or gamble, and he doesn't have much to do with women, either. Until he meets winsome widow Katy, and her sweet child. Could Christmas kisses under the mistletoe bring the handsome wrangler the gift of his very own family?
"No one beats this author for sensual anticipation."
—Rave Reviews

BLAME IT ON THE MISTLETOE * Marina Adair
To claim his slice of the family ranch, Texas Ranger Noah is forced back to Tucker's Crossing. All he expects to find is a tractor load of painful memories—until a holiday storm, a power outage—and perhaps the magic of Christmas—deliver him to rescue an intriguing woman named Faith. But just who's rescuing whom?
"Marina Adair is a breath of fresh air."
—New York Times bestselling author Darynda Jones
 
MISTLETOE DETOUR * Kate Pearce
When Morgan Valley rancher Ted Baker gets out his tow truck to pick up a snowbound driver, he doesn't expect to find his old school friend Veronica on the lam with her pet pig—much less true love—just in time for Christmas . . .

Purchase Links
About Diana Palmer
The prolific author of more than one hundred books, Diana Palmer got her start as a newspaper reporter. A New York Times bestselling author and voted one of the top ten romance writers in America, she has a gift for telling the most sensual tales with charm and humor. Diana lives with her family in Cornelia, Georgia.
Connect with Diana
About Marina Adair
Marina Adair is a #1 National bestselling author with over a million books sold. She holds a Master of Fine arts in creative writing and her St. Helena Vineyard series was the inspiration behind the original Hallmark Channel movies: Autumn in the Vineyard and Summer in the Vineyard, and Valentine in the Vineyard. She currently lives with her husband, daughter, and two neurotic cats in Northern California.
Connect with Marina
About Kate Pearce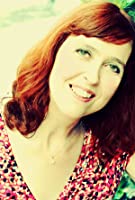 NYT and USA Today bestselling author Kate Pearce was born in England in the middle of a large family of girls and quickly found that her imagination was far more interesting than real life. After acquiring a degree in history and barely escaping from the British Civil Service alive, she moved to California and then to Hawaii with her kids and her husband and set about reinventing herself as a romance writer.
She is known for both her unconventional heroes and her joy at subverting romance clichés. In her spare time she self publishes science fiction erotic romance, historical romance, and whatever else she can imagine.
Connect with Kate
Instagram tour:
Sunday, November 8th: @tlcbooktours – giveaway
Monday, November 9th: @readinggirlreviews
Monday, November 9th: @beritaudiokilledthebookmark
Tuesday, November 10th: @livingmybestbooklife
Wednesday, November 11th: @angelareadsbooks
Thursday, November 12th: @lowkey.bookish
Friday, November 13th: @brittreadsalattebooks
Saturday, November 14th: @nurse_bookie
Sunday, November 15th: @_ebl_inc_
Monday, November 16th: @mixed_matched_socks
Tuesday, November 17th: @thephdivabooks
Monday, November 23rd: @laceybooklovers