About My Life as a Villainess
• Hardcover: 288 pages
• Publisher: William Morrow (August 4, 2020)
New York Times bestselling author Laura Lippman, a journalist for many years, collects here her recent essays exploring motherhood as an older mom, her life as a reader, her relationships with her parents, friendship, and other topics that will resonate with a large audience.  Her voice is wry and relatable, her takes often surprising.
Meet the Woman Behind the Books…
In this collection of new and previously published essays, New York Times bestselling author Laura Lippman offers her take on a woman's life across the decades. Her childhood and school years, her newspaper career, her experiences as a novelist—Lippman finds universal touchstones in an unusual life that has as many twists as her award-winning crime fiction.
Essays include:
·         Men Explain The Wire to Me
·         Game of Crones
·         My Life as a Villainess
·         My Father's Bar
·         The 31st Stocking
These candid essays offer long-time readers insight into the experiences that helped Lippman become one of the most successful crime novelists of her generation.
Social Media
Please use the hashtag #mylifeasavillainess, and tag @tlcbooktours, @williammorrowbooks, and @lauramlippman.

Purchase Links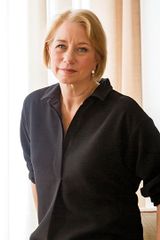 About Laura Lippman
Laura Lippman was a reporter for twenty years, including twelve years at the Baltimore Sun. Her novels have won almost every prize given for crime fiction in the United States, including the Edgar, Anthony, Nero Wolfe and Agatha awards. She lives in Baltimore with her husband, the writer David Simon who created hit TV series The Wire and Homicide: Life on the Street.
Connect with Laura on her website, Facebook, Instagram, or Twitter.
Instagram Features
Tuesday, August 4th: Instagram: @compulsivereadersblog
Wednesday, August 5th: Instagram: @readinggirlreviews
Thursday, August 6th: Instagram: @oddandbookish
Friday, August 7th: Instagram: @sweethoneyandbrei
Thursday, August 13th: Instagram: @readinginthe419
Monday, August 31st: Instagram: @bluntscissorsbookreviews
Thursday, September 24th: Instagram: @reading.betweenthewines