About Survivor Song
• Hardcover: 320 pages
• Publisher: William Morrow (July 7, 2020)
"Fresh and surprising. Survivor Song may be one of Tremblay's best— beautifully detailed, viscerally frightening, and deep with emotional resonance.  —Dan Chaon, New York Times bestselling author of Ill Will

A riveting novel of suspense and terror from the Bram Stoker award-winning author of The Cabin at the End of the World and A Head Full of Ghosts.
In a matter of weeks, Massachusetts has been overrun by an insidious rabies-like virus that is spread by saliva. But unlike rabies, the disease has a terrifyingly short incubation period of an hour or less. Those infected quickly lose their minds and are driven to bite and infect as many others as they can before they inevitably succumb. Hospitals are inundated with the sick and dying, and hysteria has taken hold. To try to limit its spread, the commonwealth is under quarantine and curfew. But society is breaking down and the government's emergency protocols are faltering.
Dr. Ramola "Rams" Sherman, a soft-spoken pediatrician in her mid-thirties, receives a frantic phone call from Natalie, a friend who is eight months pregnant. Natalie's husband has been killed—viciously attacked by an infected neighbor—and in a failed attempt to save him, Natalie, too, was bitten. Natalie's only chance of survival is to get to a hospital as quickly as possible to receive a rabies vaccine. The clock is ticking for her and for her unborn child.
Natalie's fight for life becomes a desperate odyssey as she and Rams make their way through a hostile landscape filled with dangers beyond their worst nightmares—terrifying, strange, and sometimes deadly challenges that push them to the brink.
Paul Tremblay once again demonstrates his mastery in this chilling and all-too-plausible novel that will leave readers racing through the pages . . . and shake them to their core.
Social Media
Please use the hashtag #survivorsong, and tag @tlcbooktours, @williammorrowbooks, and @paulgtremblay.

Purchase Links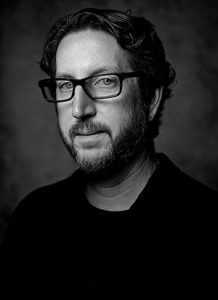 About Paul Tremblay
Paul Tremblay has won the Bram Stoker, British Fantasy, and Massachusetts Book awards and is the author of Growing Things, The Cabin at the End of the World, Disappearance at Devil's Rock, A Head Full of Ghosts, and the crime novels The Little Sleep and No Sleep Till Wonderland. His essays and short fiction have appeared in the Los Angeles Times, Entertainment Weekly online, and numerous year's-best anthologies. He has a master's degree in mathematics and lives outside Boston with his family.
Find out more about Paul at his website, and connect with him on Facebook, Twitter, and Instagram.
Instagram Features
Tuesday, July 7th: Instagram: @crystals_library
Wednesday, July 8th: Instagram: @books_with_bethany
Thursday, July 9th: Instagram: @jess_reads_books
Friday, July 10th: Instagram: @readingmama_reviews
Saturday, July 11th: Instagram: @shelovesthepages
Sunday, July 12th: Instagram: @sunflower_book_lover
Monday, July 13th: Instagram: @thereadingchemist
Tuesday, July 14th: Instagram: @hooked.by.books
Wednesday, July 15th: Instagram: @the.magicalpages
Thursday, July 16th: Instagram: @my_read_feed
Friday, July 17th: Instagram: @downtogetthefictionon