About The Last Widow
• Paperback: 480 pages
• Publisher: William Morrow Paperbacks (July 14, 2020)
Instant New York Times Bestseller!
New York Times bestselling author Karin Slaughter brings back Will Trent and Sara Linton in this superb and timely thriller full of devious twists, disturbing secrets, and shocking surprises you won't see coming
A mysterious kidnapping
On a hot summer night, a scientist from the Centers for Disease Control is grabbed by unknown assailants in a shopping center parking lot. The authorities are desperate to save the doctor who's been vanished into thin air.
A devastating explosion
One month later, the serenity of a sunny Sunday afternoon is shattered by the boom of a ground-shaking blast—followed by another seconds later. One of Atlanta's busiest and most important neighborhoods has been bombed—the location of Emory University, two major hospitals, the FBI headquarters, and the CDC.
A diabolical enemy
Medical examiner Sara Linton and her partner Will Trent, an investigator with the Georgia Bureau of Investigation, rush to the scene—and into the heart of a deadly conspiracy that threatens to destroy thousands of innocent lives. When the assailants abduct Sara, Will goes undercover to save her and prevent a massacre—putting his own life on the line for the woman and the country he loves.
Social Media
Please use the hashtag #thelastwidow, and tag @tlcbooktours, @williammorrowbooks, and @karinslaughterauthor.

Purchase Links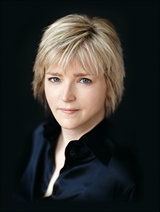 About Karin Slaughter
Karin Slaughter is one of the world's most popular and acclaimed storytellers. Published in 120 countries with more than 35 million copies sold across the globe, her nineteen novels include the Grant County and Will Trent books, as well as the Edgar-nominated Cop Town and the instant New York Times bestselling novels Pretty Girls, The Good Daughter, and Pieces of Her. Her most recent book, The Last Widow, features Sara Linton and Will Trent. Slaughter is the founder of the Save the Libraries project—a nonprofit organization established to support libraries and library programming. A native of Georgia, Karin Slaughter lives in Atlanta. Her standalone novels Pieces of Her, The Good Daughter, and Cop Town are in development for film and television.
Find out more about Karin at her website and connect with her on Facebook, Twitter, and Instagram.
Instagram Features
Tuesday, July 14th: Instagram: @shejustlovesbooks
Thursday, July 16th: Instagram: @allthebooksandchocolate
Friday, July 17th: Instagram: @thephdivabooks
Saturday, July 18th: Instagram: @jess_reads_books
Sunday, July 19th: Instagram: @hooked.by.books
Monday, July 20th: Instagram: @the.magicalpages
Tuesday, July 21st: Instagram: @readwithjamie
Wednesday, July 22nd: Instagram: @thereadingchemist
Thursday, July 23rd: Instagram: @books_with_bethany
Sunday, July 26th: Instagram: @strandedinbooks