___________________________
"Sometimes life is just like paper wings. Fragile, easily torn apart, and often there are too many pieces to pick up."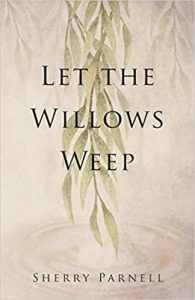 Let the Willows Weep by Sherry Parnell
In the tradition of the best Southern fiction—from Bastard Out of Carolina to Where the Crawdads Sing—Sherry Parnell's Let the Willows Weep is a heart-wrenching portrait of hardscrabble, humble lives in rural America. A keenly-observed and unflinching look at the life of Birddog Harlin as she grows up in her dysfunctional family, this novel explores the line between destruction and redemption.

Purchase Links
___________________________
An impossible decision in the chaos of D-Day. Ripples that cascade seventy-five years into the present. And two lives transformed by the tenuous resolve to reach out of the darkness toward fragments of light.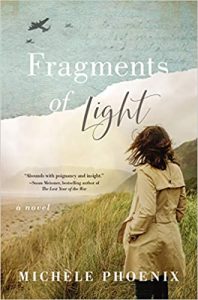 Fragments of Light by Michele Phoenix
Cancer stole everything from Ceelie—her peace of mind, her self-image, perhaps even her twenty-three-year marriage to her college sweetheart, Nate. Without the support of Darlene, her quirky elderly friend, she may not have been able to endure so much loss.
So when Darlene's prognosis turns dire, Ceelie can't refuse her seemingly impossible request—to find a WWII paratrooper named Cal, the father who disappeared when Darlene was an infant, leaving a lifetime of desolation in his wake.
The search that begins in the farmlands of Missouri eventually leads Ceelie to a small town in Normandy, where she uncovers the harrowing tale of the hero who dropped off-target into occupied France.
Alternating between Cal's D-Day rescue by two young French sisters and Ceelie's present-day journey through trial and heartbreak, Fragments of Light poses a timeless question: When life becomes unbearable, will you press toward the light or let the darkness win?

Purchase Links
___________________________

Please fill out our super short registration form (click the "Enter Now" button above) by July 31st for a chance to win a set of up to ten copies of one of these great books for your book club! We will randomly choose a winner at the end of the month. This giveaway is open to clubs in the US only (our apologies to friends in other countries). 
Best of luck!
We 
LOVE

 Book Clubs!