About Dance Away With Me
• Hardcover: 400 pages
• Publisher: William Morrow (June 9, 2020)
At long last, the legendary New York Times bestselling author returns with a heartfelt novel of womanhood, a wild heart, and the healing power of love.
Run, run, as fast as you can!
When life throws her one setback too many, midwife and young widow Tess Hartsong takes off for Runaway Mountain. In this small town high in the Tennessee mountains, surrounded by nature, she hopes to outrun her heartbreak and find the solace she needs to heal.
But instead of peace and quiet, she encounters an enigmatic artist with a craving for solitude, a fairy-tale sprite with too many secrets, a helpless infant, a passel of curious teens, and a town suspicious of outsiders, especially one as headstrong as Tess. Just as headstrong is Ian North, a difficult, gifted man with a tortured soul—a man who makes Tess question everything.
In running away to this new life, Tess wonders— Has she lost herself . . . or has she found her future?
Social Media
Please use the hashtag #danceawaywithme, and tag @tlcbooktours, @williammorrowbooks, and @sepauthor.

Purchase Links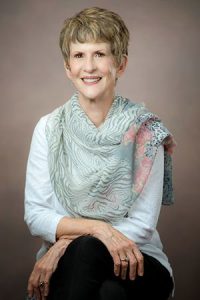 About Susan Elizabeth Phillips
Susan Elizabeth Phillips is a New York Times, Publisher's Weekly, and USA Today bestselling author, known for her lighthearted, sparkling, and addictive contemporary romance novels which include the Chicago Stars series, the Wynette, Texas series, and multiple stand-alone books. She has published more than twenty books including It had to be You, First Star I See Tonight, and Dance Away with Me. Her novels have been published in more than 30 languages and appear on bestseller lists worldwide.
Visit Susan at her website, susanelizabethphillips.com, like her on Facebook, and follow her on Twitter and Instagram.
Instagram Features
Tuesday, June 9th: Instagram: @k2reader
Wednesday, June 10th: Instagram: @all.thats.lovely
Thursday, June 11th: Instagram: @beauty_andthebook_
Friday, June 12th: Instagram: @readingbetweenthe__wines
Tuesday, June 16th: Instagram: @sealedwithabook
Wednesday, June 17th: Instagram: @iowaamberreads
Wednesday, June 17th: Instagram: @thatbookishbrunette
Thursday, June 18th: Instagram: @sarahandherbookshelves
Monday, June 22nd: Instagram: @thebrowneyedbookworm