About Without Ever Reaching the Summit
• Hardcover: 160 pages
• Publisher: HarperOne (June 23, 2020)
In this exquisitely written journal-turned-journey of self-discovery, international bestselling author Paolo Cognetti examines our universal desire for connection through a voyage in the Himalayas.
Why climb a mountain without ever reaching the summit?
In 2017, Paolo Cognetti returned to Nepal, not to conquer the mountains but to journey through the high valleys of the Dolpo with a copy of Peter Matthiessen's The Snow Leopard in hand. Drawing on memories of his childhood in theAlps, Cognetti explored the roots of life in the mountains, truly getting to know the communities and the nature that forged this resilient, almost mythical region.
Accompanying him was Remigio, a childhood friend who had never left the mountains of Italy, and Nicola, a painter he had recently met. Joined by a stalwart team of local sherpas, the trio started out in the remote Dolpo region of Nepal. From there, a journey of self-discovery shaped by illness, human connection, and empathy was born.
Without Ever Reaching the Summit features line illustrations drawn by the author.
Social Media
Please use the hashtag #withouteverreachingthesummit, and tag @tlcbooktours and @harperonebooks.

Purchase Links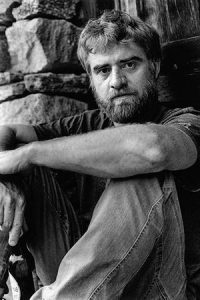 About Paolo Cognetti
Paolo Cognetti is an Italian novelist from Milan. He divides his time between the city and his cabin in the Italian Alps. He is the author of The Wild Boy and The Eight Mountains, which was an international sensation and won Italy's Strega Prize and the French Prix Médicis étranger.
Instagram Features
Tuesday, June 23rd: Instagram: @thereadingcornerforall
Wednesday, June 24th: Instagram: @annmariereads
Thursday, June 25th: Instagram: @mrsboomreads
Friday, June 26th: Instagram: @neverthless_she_reads
Saturday, June 27th: Instagram: @talielovesbooks
Sunday, June 28th: Instagram: @pages.for.sanity
Monday, June 29th: Instagram: @babygotbooks4life
Tuesday, June 30th: Insatgram: @bookswithjams
Wednesday, July 1st: Instagram: @biancabuysbooks
Thursday, July 2nd: Instagram: @livingmybestbooklife