About Sisters and Secrets
• Paperback: 400 pages
• Publisher: William Morrow Paperbacks (June 16, 2020)
If you love Jill Shalvis and Susan Mallery, then you won't want to miss this newest novel by New York Times bestselling author Jennifer Ryan. 
There's nothing more complicated than the relationship among family…Especially when the Silva Sisters are keeping secrets.
For Sierra it means returning home with her two little boys after a devastating Napa wildfire takes her home, her job, and even the last mementos of her late husband, David. Determined to start over, how can she ever reveal the truth—that her husband may have led a double life?
To the world, Amy's world is perfect: handsome husband, delightful children, an Instagram-worthy home. But behind this facade lies an awful truth: her marriage is rocky, her children resentful, her home on the verge of breaking up.
Heather, impulsive, free-spirited, and single mom to an adorable little girl, lives for the moment wearing a carefree smile. But she refuses to reveal the truth about her daughter's father, and his identity remains a mystery even to her family.
As the Silva Sisters secrets are revealed, each realizes that there is more to their family than meets the eyes…and forgiveness may be the only way to move forward and reclaim true happiness at last.
Sisters and Secrets is a moving novel of sisterhood, second chances, and the secrets that have the power to break or bond families—and alter destinies.
Social Media
Please use the hashtag #sistersandsecrets, and tag @tlcbooktours, @williammorrowbooks, and @jennifer_ryan_author.

Purchase Links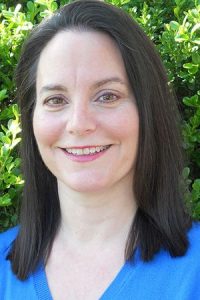 About Jennifer Ryan
New York Times and USA Today bestselling author Jennifer Ryan writes suspenseful contemporary romances about everyday people who do extraordinary things. Her deeply emotional love stories are filled with high stakes and higher drama, love, family, friendship, and the happily-ever-after we all hope to find.
Jennifer lives in the San Francisco Bay Area with her husband and three children. When she finally leaves those fictional worlds, you'll find her in the garden, playing in the dirt and daydreaming about people who live only in her head, until she puts them on paper.
For information about her upcoming releases, sign up for her newsletter: www.jennifer-ryan.com/newsletter.
Find out more about Jennifer at her website, and connect with her on Facebook, Twitter, and Instagram.
Instagram Features
Tuesday, June 16th: Instagram: @read.write.coffee
Wednesday, June 17th: Instagram: @reads.a.latte.thrillers
Thursday, June 18th: Instagram: @the.caffeinated.reader
Friday, June 19th: Instagram: @mrsboomreads
Saturday, June 20th: Instagram: @talielovesbooks
Monday, June 22nd: Instagram: @iowaamberreads
Wednesday, June 24th: Instagram: @readwithwine
Thursday, June 25th: Instagram: @sarahandherbookshelves
Friday, June 26th: Instagram: @lowkey.bookish
Friday, June 26th: Instagram: @livingmybestbooklife
Tuesday, June 30th: Instagram: @suethebookie