About Her Last Flight
• Hardcover: 400 pages
• Publisher: William Morrow (June 30, 2020)
The beloved author returns with a remarkable novel of both raw suspense and lyric beauty— the story of a lost pilot and a wartime photographer that will leave its mark on your soul.
In 1947, photographer and war correspondent Janey Everett arrives at a remote surfing village on the Hawaiian island of Kauai to research a planned biography of forgotten aviation pioneer Sam Mallory, who joined the loyalist forces in the Spanish Civil War and never returned. Obsessed with Sam's fate, Janey has tracked down Irene Lindquist, the owner of a local island-hopping airline, whom she believes might actually be the legendary Irene Foster, Mallory's onetime student and flying partner. Foster's disappearance during a round-the-world flight in 1937 remains one of the world's greatest unsolved mysteries.
At first, the flinty Mrs. Lindquist denies any connection to Foster. But Janey informs her that the wreck of Sam Mallory's airplane has recently been discovered in a Spanish desert, and piece by piece, the details of Foster's extraordinary life emerge: from the beginnings of her flying career in Southern California, to her complicated, passionate relationship with Mallory, to the collapse of her marriage to her aggressive career manager, the publishing scion George Morrow.
As Irene spins her tale to its searing conclusion, Janey's past gathers its own power. The duel between the two women takes a heartstopping turn. To whom does Mallory rightfully belong? Can we ever come to terms with the loss of those we love, and the lives we might have lived?
Social Media
Please use the hashtag #herlastflight, and tag @tlcbooktours, @williammorrowbooks, and @authorbeatriz.

Purchase Links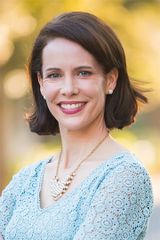 About Beatriz Williams
Beatriz Williams is the bestselling author of eleven novels, including The Golden Hour, The Summer Wives, A Hundred Summers, and The Wicked Redhead. A native of Seattle, she graduated from Stanford University and earned an MBA in finance from Columbia University. She lives with her husband and four children near the Connecticut shore, where she divides her time between writing and laundry.
Find out more about Beatriz at her website, and connect with her on Facebook, Twitter, and Instagram.
Instagram Features
Tuesday, June 30th: Instagram: @k2reader
Wednesday, July 1st: Instagram: @babygotbooks13
Thursday, July 2nd: Instagram: @mommaleighellensbooknook
Sunday, July 5th: Instagram: @megsbookclub
Monday, July 6th: Instagram: @bookishblissandbeauty
Tuesday, July 7th: Instagram: @wordswithrach
Tuesday, July 7th: Instagram: @books_with_bethany
Wednesday, July 8th: Instagram: @somekindofalibrary
Thursday, July 9th: Instagram: @lauralovestoread
Friday, July 10th: Instagram: @meetmeinthestacks