About The Summer Deal
• Paperback: 384 pages
• Publisher: William Morrow Paperbacks (June 2, 2020)
From New York Times bestselling author Jill Shalvis comes a friends-to-frenemies-to-lovers story… Add in a few secrets. Shake. Stir. Then read on a lazy summer day at the beach…
Brynn Turner desperately wishes she had it together, but her personal life is like a ping-pong match that's left her scared and hurt after so many attempts to get it right. In search of a place to lick her wounds and get a fresh start, she heads back home to Wildstone.
And then there's Kinsey Davis, who after battling serious health issues her entire twenty-nine years of life, is tired of hoping for . . . well, anything. She's fierce, tough, and she's keeping more than one bombshell of a secret from Brynn — her long-time frenemy.
But then Brynn runs into Kinsey's best friend, Eli, renewing her childhood crush. The good news: he's still easy-going and funny and sexy as hell. The bad news: when he gets her to agree to a summer-time deal to trust him to do right by her, no matter what, she never dreams it'll result in finding a piece of herself she didn't even know was missing. She could have real connections, possibly love, and a future—if she can only learn to let go of the past.
As the long days of summer wind down, the three of them must discover if forgiveness is enough to grasp the unconditional love that's right in front of them.
Social Media
Please use the hashtag #thesummerdeal, and tag @tlcbooktours, @williammorrowbooks, and @jillshalvis.

Purchase Links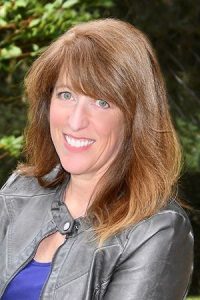 About Jill Shalvis
New York Times bestselling author Jill Shalvis lives in a small town in the Sierras full of quirky characters. Any resemblance to the quirky characters in her books is, um, mostly coincidental. Look for Jill's bestselling, award-winning novels wherever books are sold and visit her website, jillshalvis.com, for a complete book list and daily blog detailing her city-girl-living-in-the-mountains adventures.
Find out more about Jill at her website, and connect with her on Facebook, Twitter, and Instagram.
Instagram Features
Wednesday, June 3rd: Instagram: @megsbookclub
Thursday, June 4th: Instagram: @books_with_bethany
Friday, June 5th: Instagram: @readinggirlreviews
Tuesday, June 9th: Instagram: @beritaudiokilledthebookmark
Wednesday, June 10th: Instagram: @simplykelina
Thursday, June 11th: Instagram: @thebrowneyedbookworm
Friday, June 12th: Instagram: @meetmeinthestacks
Saturday, June 13th: Instagram: @readwithjamie