Join us for an Instagram and review for
Print Length: 177 Pages
Publisher: Harlequin Dare (July 1, 2020)
A South Beach bachelor party stirs up a scorching affair in USA TODAY bestselling author Jamie K. Schmidt's Wild Wedding Hookup!
Concierge Mikelina Presley works for a luxurious resort club in sunny South Beach, Florida. She's thrilled to land a two-week booking for a bachelor party at one of the resort's most expensive villas—not least because the fiery chemistry between her and best man Bastian Ainsworth is deliciously tempting.
When the groom-to-be suddenly disappears, Mikelina and Bastian team up to find him, bringing them closer together. Their irresistible desire for each other is dangerously distracting, but the stakes are high for both of them: if they don't bring back the runaway bachelor, Bastian's little sister will have her heart broken. And Mikelina's resort stands to lose out on the group's lucrative booking—which would be devastating for her career.
As the search takes them all over South Beach's sexiest hideaways, their racy fling becomes something much deeper and Mikelina finds herself falling for Bastian. But she hasn't told him everything about her past, and a shameful secret weighs heavy on her mind… Can their passionate affair survive the truth?

Purchase Links
About Jamie K. Schmidt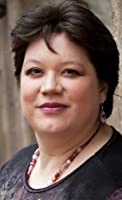 USA Today bestselling author, Jamie K. Schmidt, writes erotic contemporary love stories and paranormal romances. Her steamy, romantic comedy Life's a Beach reached #65 on USA Today, #2 on Barnes & Noble and #9 on Amazon. Her Club Inferno series from Random House's Loveswept line has hit both the Amazon and Barnes & Noble top one hundred lists and the first book in the series, Heat put her on the USA Today bestseller list. Her dragon paranormal romance series from Entangled Publishing, has been called "fun and quirky" and "endearing." Partnered with New York Times bestselling author and former porn actress, Jenna Jameson, Jamie's hardcover debut, SPICE, continues Jenna's FATE trilogy.
Connect with Jamie
Instagram:
Tuesday, June 23rd: @ksquaredreads
Wednesday, June 24th: @readaholic19
Thursday, June 25th: @mixed_matched_socks
Friday, June 26th: @angelareadsbooks
Saturday, June 27th: @bookishwithwine
Saturday, June 27th: @bookishblissandbeauty
Sunday, June 28th: @one.chapteratatime
Monday, June 29th: @thatbookishbrunette
Reviews:
Monday, June 22nd: @escape_in_a_book
Tuesday, June 23rd: Bewitched Bookworms
Wednesday, June 24th: Bree Hill: Falling for Romance and @falling4romance
Thursday, June 25th: Why Girls Are Weird
Friday, June 26th: @bookscoffeephotography
Tuesday, June 30th: The Romance Dish
Wednesday, July 1st: From the TBR Pile
Monday, July 6th: @thecurvysavante
Tuesday, July 7th: @diaryofaclosetreader
Thursday, July 9th: @the_litbitch
Monday, July 13th: She Just Loves Books and @shejustlovesbooks
Wednesday, July 15th: A Chick Who Reads
Thursday, July 16th: Books and Bindings
Wednesday, July 22nd: @remarkablylisa