Join us for an Instagram tour for
Mass Market Paperback: 336 Pages
Publisher: St. Martin's Paperbacks (June 30, 2020)
This time, Torte's pastry chef and amateur sleuth finds herself coming out of the oven and straight into the fire in Ellie Alexander's Nothing Bundt Trouble: A Bakeshop Mystery.
Spring has sprung in Ashland, Oregon, and everything at Torte seems to be coming up buttercream roses. But just when Juliet Capshaw seems to have found her sweet spot–with her staff set to handle the influx of tourists for this year's Shakespeare festival while she moves back into her childhood home–things take a dramatic turn. Jules discovers a long-forgotten dossier in her deceased father's belongings that details one of the most controversial cases in Ashland's history: a hit-and-run accident from the 1980s. Or was it?
Now it's up to Jules to parse through a whole new world of details from another era, from unraveling cassette tapes to recipes for Bundt cakes, before an old enemy brings the Capshaw "pastry case" to a modern-day dead end.

Purchase Links
About Ellie Alexander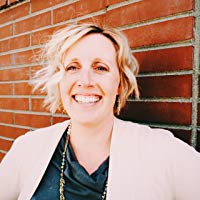 ELLIE ALEXANDER is a Pacific Northwest native who spends ample time testing pastry recipes in her home kitchen or at one of the many famed coffeehouses nearby. When she's not coated in flour, you'll find her outside exploring hiking trails and trying to burn off calories consumed in the name of "research." Ellie is the author of the Bakeshop Mysteries, including Another One Bites the Crust. Find her on Facebook to learn more!
Connect with Ellie
Instagram tour:
Monday, June 29th: @beritaudiokilledthebookmark
Wednesday, July 1st: @rendezvous_with_reading
Wednesday, July 1st: @readinggirlreviews
Thursday, July 2nd: @booksandbackroads
Thursday, July 2nd: @nature.books.and.coffee
Friday, July 3rd: @lowkey.bookish
Saturday, July 4th: @nurse_bookie
Sunday, July 5th: @pnwbookworm
Monday, July 6th: @crystals_library
Tuesday, July 7th: @_ebl_inc_