About Race the Sands
• Paperback: 544 pages
• Publisher: Harper Voyager (April 21, 2020)
"National Velvet with monsters and a big helping of palace intrigue, Race the Sands is monstrous (literally), heartwarming, and empowering in equal measure. An incredibly fun and inspiring read." – Katherine Arden, New York Times bestselling author of The Bear and the Nightingale
In this epic standalone fantasy, the acclaimed author of the Queens of Renthia series introduces an imaginative new world in which a pair of strong and determined women risk their lives battling injustice, corruption, and deadly enemies in their quest to become monster racing champions.
Life, death, and rebirth—in Becar, who you are in this life will determine your next life. Yet there is hope—you can change your destiny with the choices you make. But for the darkest individuals, there is no redemption: you come back as a kehok, a monster, and are doomed to be a kehok for the rest of time.
Unless you can win the Races.
After a celebrated career as an elite kehok rider, Tamra became a professional trainer. Then a tragic accident shattered her confidence, damaged her reputation, and left her nearly broke. Now, she needs the prize money to prevent the local temple from taking her daughter away from her, and that means she must once again find a winning kehok . . . and a rider willing to trust her.
Raia is desperate to get away from her domineering family and cruel fiancé. As a kehok rider, she could earn enough to buy her freedom. But she needs a first-rate trainer.
Impressed by the inexperienced young woman's determination, Tamra hires Raia and pairs her with a strange new kehok with the potential to win—if he can be tamed.
But in this sport, if you forget you're riding on the back of a monster, you die. Tamra and Raia will work harder than they ever thought possible to win the deadly Becaran Races—and in the process, discover what makes this particular kehok so special.
Social Media
Please use the hashtag #racethesands, and tag @tlcbooktours, @harpervoyagerus, and @sarahbethdurst.

Purchase Links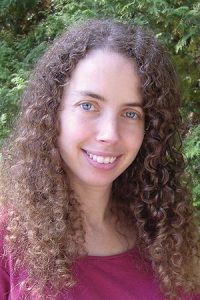 About Sarah Beth Durst
Sarah Beth Durst is the award-winning author of sixteen fantasy books for adults, teens, and kids, including The Queens of Renthia series, Drink Slay Love, and The Stone Girl's Story. She won an ALA Alex Award and a Mythopoeic Fantasy Award, and has been a finalist for SFWA's Andre Norton Award three times. She is a graduate of Princeton University, where she spent four years studying English, writing about dragons, and wondering what the campus gargoyles would say if they could talk. Sarah lives in Stony Brook, New York, with her husband, her children, and her ill-mannered cat. For more information, visit her at sarahbethdurst.com.
Connect with Sarah on Twitter, Facebook, and Instagram.
Instagram Features
Tuesday, April 21st: Instagram: @girlsinbooks
Wednesday, April 22nd: Instagram: @novelknight
Wednesday, April 22nd: Instagram: @shelovesthepages
Thursday, April 23rd: Instagram: @laceybooklovers
Friday, April 24th: Instagram: @anovelescape
Saturday, April 25th: Instagram: @fearyourex
Sunday, April 26th: Instagram: @sarahandherbookshelves
Monday, April 27th: Instagram: @storied.adventures
Tuesday, April 28th: Instagram: @hooked.by.books