Join us for an Instagram tour for
Mass Market Paperback: 336 pages
Publisher: Zebra (April 28, 2020)
In this stunning series debut from New York Times bestselling author Madeline Hunter, a duke's mysterious bequest brings fortune—and passion—to three young women . . .
Minerva Hepplewhite has learned the hard way how to take care of herself. When an intruder breaks into her home, she doesn't swoon or simper. Instead she wallops the rogue over the head and ties him up—only to realize he is Chase Radnor, a gentleman and grandson of a lord, and a man who makes it his business to investigate suspicious matters. Now he's insisting that Minerva has inherited a fortune from his uncle, a wealthy duke. Only one thing could surprise her more: her sudden attraction to this exasperating man . . .
Chase can't decide whether Minerva is a wronged woman or a femme fatale. Either way, he's intrigued. Maddeningly, with her unexpected inheritance, she has set up a discreet detective business to rival Chase's own. She may be the perfect person to help him uncover the truth about his uncle's demise. But as proximity gives way to mutual seduction, Chase realizes he craves a much deeper alliance . . .

Purchase Links
About Madeline Hunter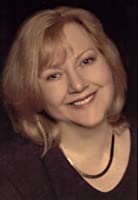 Madeline Hunter is a New York Times bestselling author with more than six million copies of her books in print. She has thirty-one nationally bestselling historical romances in print, including most recently, Never Deny a Duke, A Devil of a Duke, and The Most Dangerous Duke in London. A member of RWA's Honor Roll, she has won the RITA Award twice and been a finalist seven times. Her books have appeared on the bestseller lists of The New York Times, USA Today, and Publishers Weekly, and have been translated into thirteen languages. She has a PhD in art history, which she has taught at the university level.
Connect with Madeline
Tour stops:
Monday, April 27th: @a_bookish_dream
Monday, April 27th: @radbabesread
Wednesday, April 29th: @aparanormalromance
Thursday, April 30th: @falling4romance
Saturday, May 2nd: @shejustlovesbooks
Sunday, May 3rd: @booklover_lex
Sunday, May 3rd: @probablyatthelibrary
Monday, May 4th: @laceybooklovers
Monday, May 4th: @honeynougats.reads
Monday, May 4th: @ksquaredreads
Tuesday, May 5th: @mixed_matched_socks
Wednesday, May 6th: @zerisse
Wednesday, May 6th: @randi_reads
Wednesday, May 6th: @b.andherbooks