Join us for an Instagram tour for
Paperback: 464 pages
Publisher: Zebra (May 26, 2020)
The best of friends . . .
In the Portland suburb of West Knoll, Delta and her friends were the pretty, popular elite of the high school. That was fifteen years and a whole lifetime ago. Even then, backstabbing and betrayal erupted among the women in the group, a trio of which are now gathered around a hospital bed. And most of it revolved around the man lying close to death before them . . .
Until the day . . .
To Delta, it feels as if a nightmare unfolds every time they get together. It started at their senior year graduation party when a group of daredevils led by Tanner slipped under the safety rope and tumbled into the dangerous, fast-flowing river. One of their clique died following his lead. It all seemed spontaneous at the time. A thoughtless deed. But since then, there have been more deaths, more "accidents." And the question hovers, unspoken: who's next?
They die . . .
As the body count rises, Detective Chris McCrae, one of Delta's classmates and a long ago friend of Tanner's, realizes that stopping the terror means digging deep into the past. Hidden beneath the conflicting stories, gossip, and scandalous half-truths are secrets that someone will kill again and again to protect—until there is no one left to tell . . .

Purchase Links
About Lisa Jackson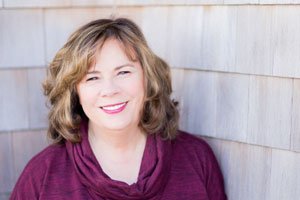 LISA JACKSON is the #1 New York Times bestselling author of more than seventy-five novels, including Envious; Paranoid; Liar, Liar; One Last Breath; You Will Pay; After She's Gone; Close to Home; Tell Me; Deserves to Die; You Don't Want to Know; Running Scared; and Shiver. She has over thirty million copies of her books in print in nineteen languages. She lives with her family and three rambunctious dogs in the Pacific Northwest. Readers can visit her website at www.lisajackson.com and find her on Facebook.
Connect with Lisa
About Nancy Bush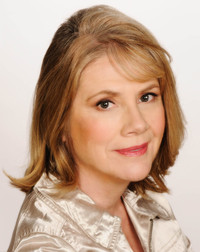 NANCY BUSH is the New York Times and USA Today bestselling author of Bad Things, Jealousy, Dangerous Behavior, The Killing Game, You Don't Know Me, Nowhere Safe, Nowhere to Hide, Nowhere to Run, Hush, Blind Spot and Unseen. With her sister, bestselling author Lisa Jackson, she's co-written the Colony Series, Wicked Ways, Something Wicked, Wicked Game and Wicked Lies. The sisters also penned the standalone romantic suspense thriller, One Last Breath and are co-authors of Sinister and Ominous, written with New York Times bestselling author Rosalind Noonan. Nancy lives with her family in the Pacific Northwest. Readers can visit her website at www.nancybush.net.
Connect with Nancy
Instagram tour:
Monday, May 18th: @mom_loves_reading
Tuesday, May 19th: @thebookdisciple
Tuesday, May 19th: @biblio.jojo
Wednesday, May 20th: @readingmama_reviews
Wednesday, May 20th: @bookishwithwine
Thursday, May 21st: @moonlight_rendezvous
Friday, May 22nd: @escape_in_a_book
Saturday, May 23rd: @mixed_matched_socks
Sunday, May 24th: @thereadingchemist
Thursday, May 28th: @jennblogsbooks